August 30, 2023
Foundational Community Partners Pledge Financial Support for Secure Platform Plan
Return to Blog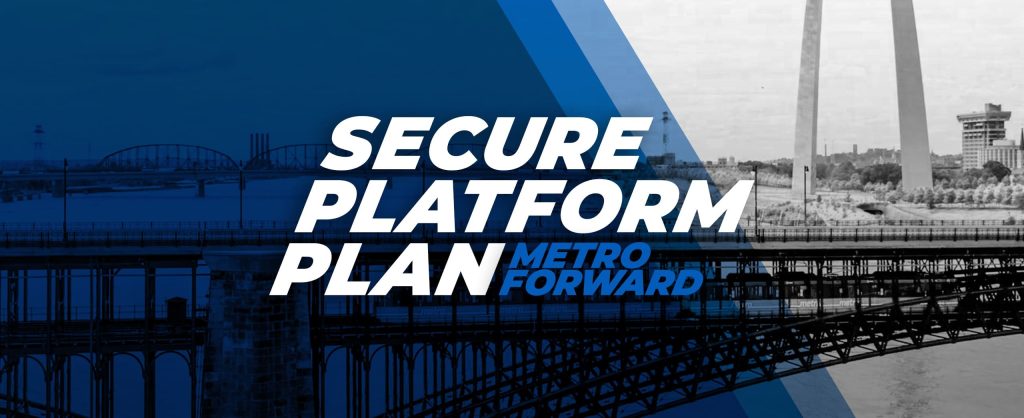 Public-private partnerships are playing an important role in the future success of public transit. While it's not a widely used funding formula in public transit, it is one that will help us accomplish even more here in the St. Louis region. Our first large-scale public-private partnership was the Cortex MetroLink Station, which is located between the Grand Station and the Central West End Station in the City of St. Louis. It opened in 2018 on MetroLink's 25th anniversary. Without the support and financial commitment by local businesses and organizations, the Cortex Station would not have been built.
Fast forward five years, and St. Louis' foundational businesses and organizations are standing with us again to support an even more important project. Like us, they too are committed to improving safety and security for the transit riding public. They want to help improve the quality of life for residents and visitors, while creating an environment that supports future growth in our region. More than a dozen businesses and organizations in our community have pledged $10.4 million toward the $52 million Secure Platform Plan project because they understand the essential role transit plays on a daily basis for their employees, their customers, and the local economy.

Over the next two years, the Secure Platform Plan will transform MetroLink from an open access system into a controlled access system. Fare gates and fencing will be installed to limit platform access to paying customers and riders with valid transit passes only. Customers will no longer be able to walk directly onto station platforms without proof of payment or without displaying valid fares. This will provide a more secure environment for your transit commute.
We take pride in private-public funding opportunities with likeminded partners who recognize everybody needs Metro Transit, whether you ride or not.
Return to Blog