July 12, 2017
Fredbird To Ride Forest Park Trolley to Child Safety Day
Return to Blog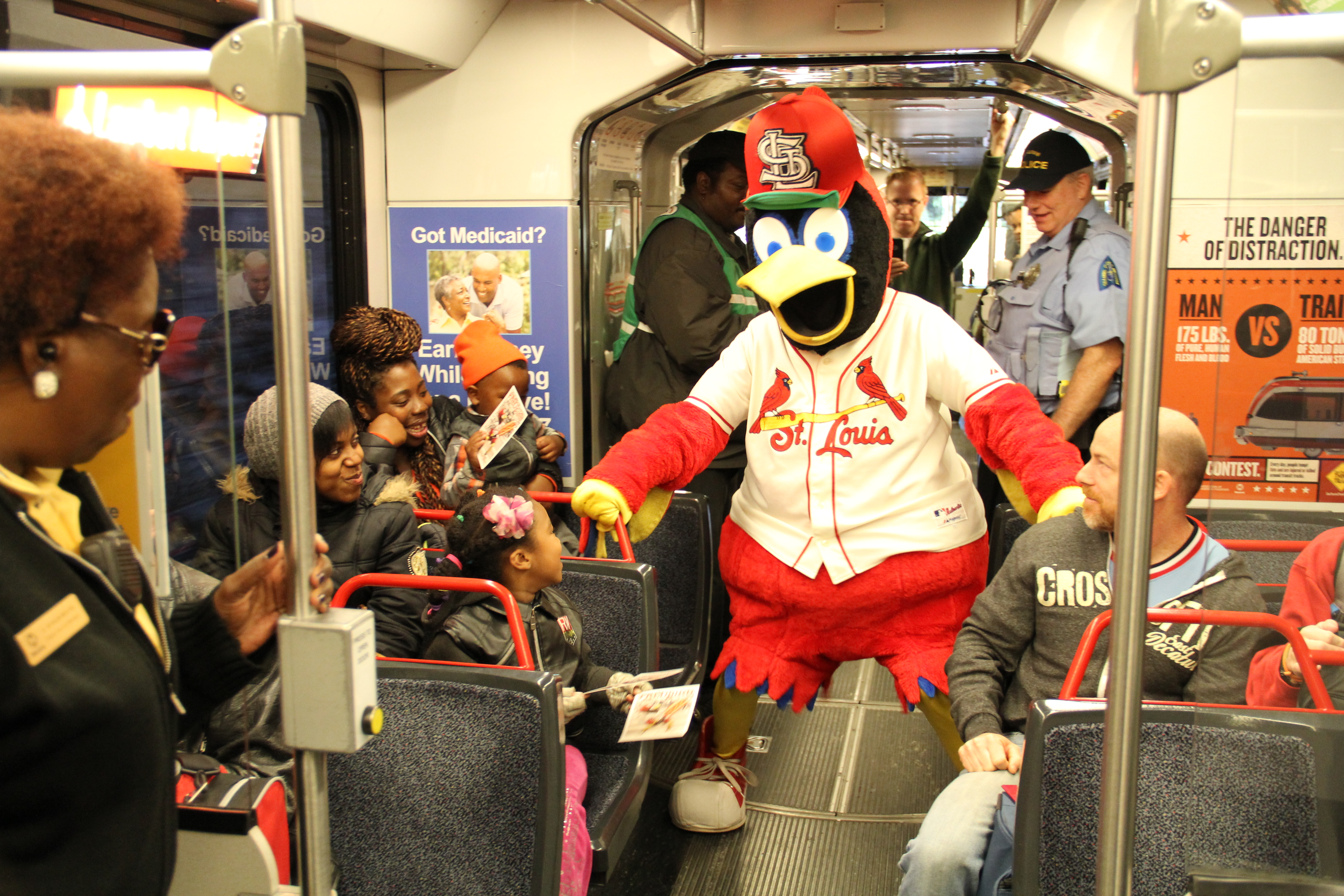 Join Fredbird on Saturday, July 15, as he catches a ride on the #3 Forest Park Trolley to Child Safety Day in Forest Park.
If you want to hop on board with Fredbird, arrive no later than 9:45 a.m. on Saturday at DeBaliviere Avenue and Forest Park Parkway at Metro's southbound #3 Forest Park Trolley stop.
Those taking Metro to the 11th Annual Child Safety Day can ride MetroLink to the Forest Park-DeBaliviere Station to connect with the #3 Forest Park Trolley. The Park-Ride lot at the Forest Park-DeBaliviere MetroLink Station is one of 21 free lots at MetroLink stations in Missouri and in Illinois. Other options include taking the #01 Gold Line MetroBus route or the #90 Hampton MetroBus route to meet the Forest Park Trolley at the Forest Park-DeBaliviere Station and those who live near the station, may prefer walking or cycling.
Adults and children 5 and over must have a valid Metro tickets or passes to ride on MetroLink or MetroBus. Children 4 and under ride free. The Forest Park Trolley one-day ticket is $2 for adults and $1 for children. Trolley tickets allow unlimited rides all day on the trolley route with access to all the key attractions in Forest Park, and are purchased from the trolley operator. Valid Metro passes are acceptable fares for the #3 Forest Park Trolley.
Child Safety Day takes place from 10 a.m. to 2 p.m. on the Upper Muny lot in Forest Park. The family-friendly event is free and open to the public. The event focuses on promoting the physical, emotional and social safety of children by teaching families how to stay safe on the street, safe in the car, safe on bicycles, safe around strangers, safe on the Internet and safe at home, especially during home emergencies like fires.
Return to Blog