March 14, 2017
Metro Offers Special Pass for 2017 NCAA Wrestling Championships
Return to Blog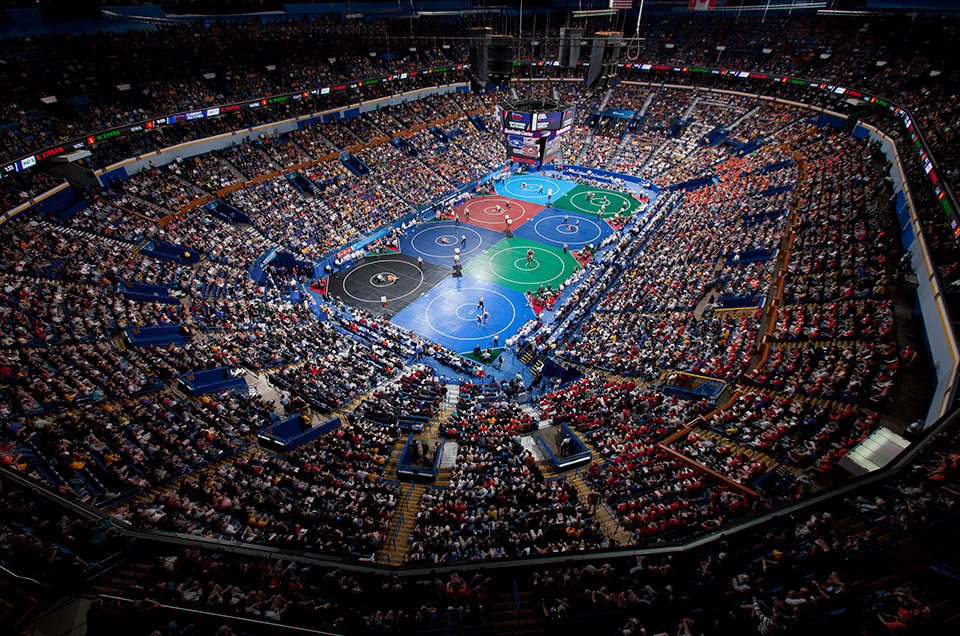 Metro transit is partnering with the NCAA to offer the 2017 Division I Wrestling Championships MetroPass for fans attending the competition this year at the Scottrade Center.
The special MetroPass, which can be purchased for $25.50, provides unlimited rides on MetroLink, MetroBus and the #99 Downtown Trolley from March 15 to March 19. The special MetroPass gives fans a great way to get to and from the championship matches, and also explore all of the attractions, restaurants and sights St. Louis has to offer.
The MetroPass can be purchased at the MetroStore, located inside the America's Center at 7th and Washington, or by phone at 314-982-1495.
The Civic Center MetroLink Station is conveniently located just south of the Scottrade Center, and is one of five MetroLink stations that serve downtown St. Louis. Sports fans can also access any one of 18 MetroBus routes at 18th & Clark Avenue near Union Station, just two blocks west of the Scottrade Center.
About 2,438 student-athletes have competed all season long for the opportunity to wrestle in St. Louis for an NCAA title. This Saturday, 10 wrestlers will advance their way through the brackets to be crowned national champions. This is the eighth time St. Louis has hosted the Division I Wrestling Championships since 2000.
Return to Blog