March 15, 2017
Passengers like Stu depend on Metro transit to get to work, school and other important destinations. We hope you enjoy his story, and we're interested in your transit story too. Email [email protected], and we may share your story in a future "Passenger Profile.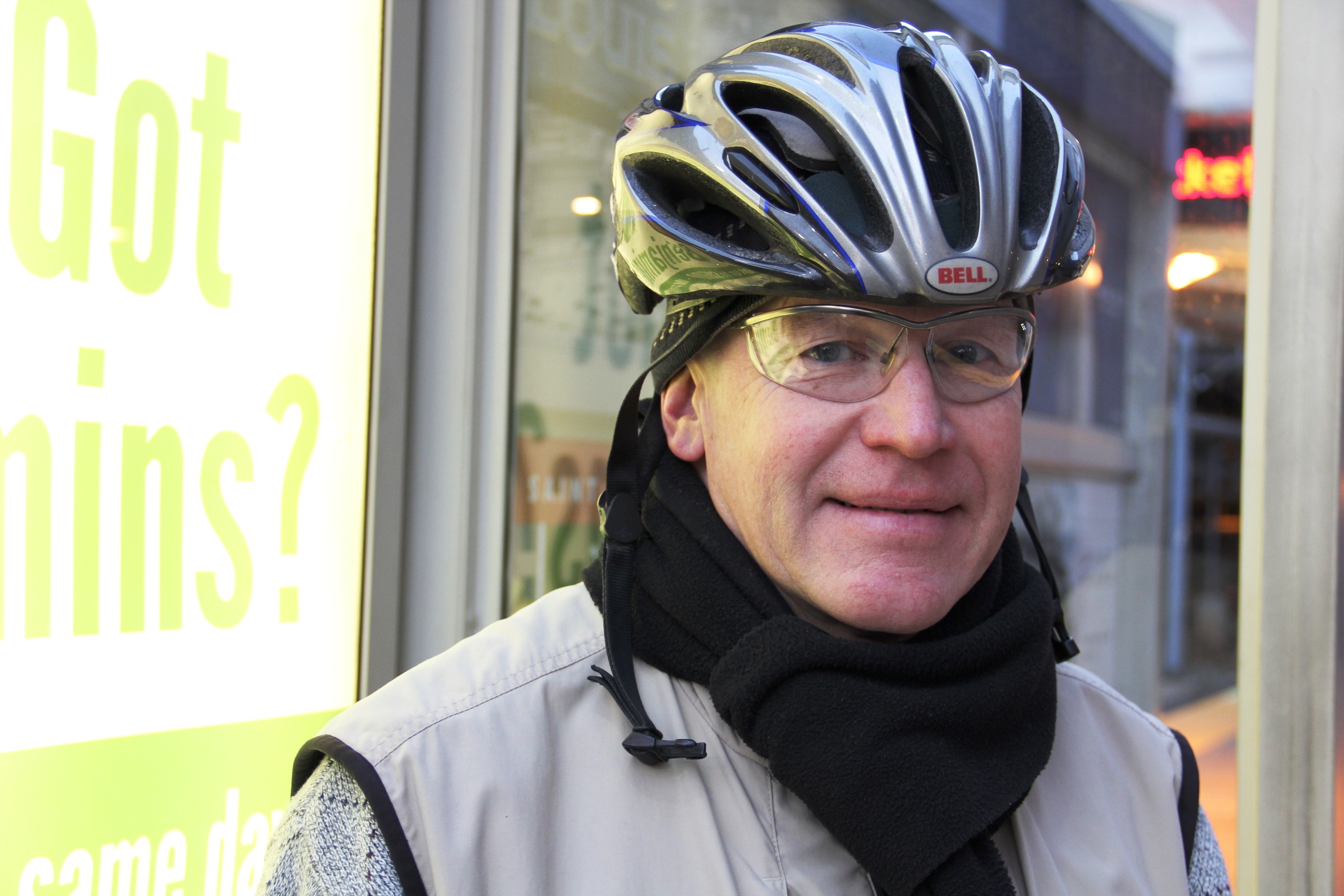 Stu gets a lot accomplished during his morning and evening work commutes each day.
His commute consists of riding his bike to the 8th & Pine MetroLink Station in downtown St. Louis where he boards a westbound Blue Line train to the Clayton MetroLink Station. From there, he rides his bike to work.
"I've always liked riding my bike and I finally connected the dots and was able to make it work," Stu said.
In addition to getting his daily exercise, Stu also enjoys reading and listening to the radio during his commute.
"It's the highlight of my day," he said.
His commute also saves him money.
"I started riding in 2004 and then right after that gas prices went up so that was a bonus right then, he said. "I get to read and save money."
Stu said it took a bit of planning to coordinate his multi-modal commute, however after a while, Stu said you'll get the hang of it.
Return to Blog