September 24, 2019
Metro Transit Provides Update on Call-A-Ride and Transit Resources
Return to Blog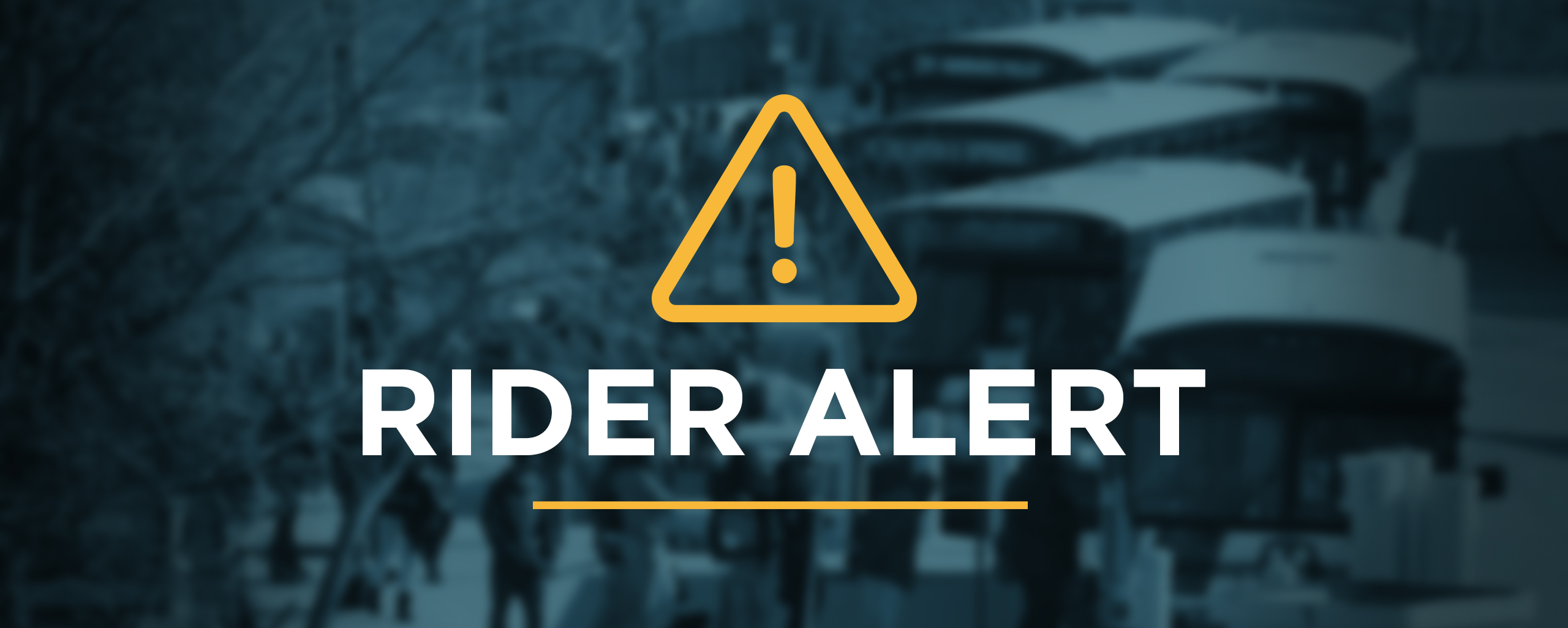 Late Sunday night into early Monday morning of this week, we began experiencing technical difficulties with our servers.
You are our highest priority, and upon seeing a problem, we immediately began working to address the issues. Our IT team worked all day yesterday and through the night, and have been able to restore access for our customers to our online resources. There is no evidence that any customer data has been accessed or misused.
Metro Call‑A‑Ride
Due to the server issues, Metro Call‑A‑Ride was unable to access scheduled trip data for today and cancelled all scheduled trips for today. Metro Call‑A‑Ride has been prioritizing service today to customers with critical care needs (e.g., dialysis, chemotherapy). As of 12:30 p.m. today, the Metro Call‑A‑Ride reservation system is back in service.
All previously scheduled trips for tomorrow (Wednesday, September 25) will be honored.
No new trip reservations are being taken for tomorrow, except for dialysis patients.
Metro Call‑A‑Ride is now taking normal service reservations for Thursday and Friday.
Customers who made alternative arrangements for tomorrow are asked to call the customer assistance line at 314-289-5230 to cancel their scheduled trip.
All customers are encouraged to call 314-289-5230 if they have any questions or want to check on their status of their trip.
Metro Transit Website, Ticket Vending Machines
Some Metro Transit applications and customers' resources were unavailable due to the server issues. They are all currently in service:
Metro Transit Information: Phones, emails and text capabilities were all in service today
Metro Customer Service: Phones, emails and text capabilities were all in service today
Metro Transit Website: In service, Trip Planner currently unavailable
Ticket Vending Machines: In service, now accepting credit cards or debit cards
Like other companies, we are not immune to computer problems, and the investigation into what may have caused the issues is ongoing. Our first priority and focus is you. We apologize for any inconvenience these technical difficulties have created for our customers. We are working diligently to restore complete access to our services.
Return to Blog
Categories:
Technology