July 25, 2018
Passengers like Cheryl depend on Metro Transit to get to work, school and other important destinations. We hope you enjoy her story, and we're interested in your transit story too. Email [email protected], and we may share your story in a future "Passenger Profile."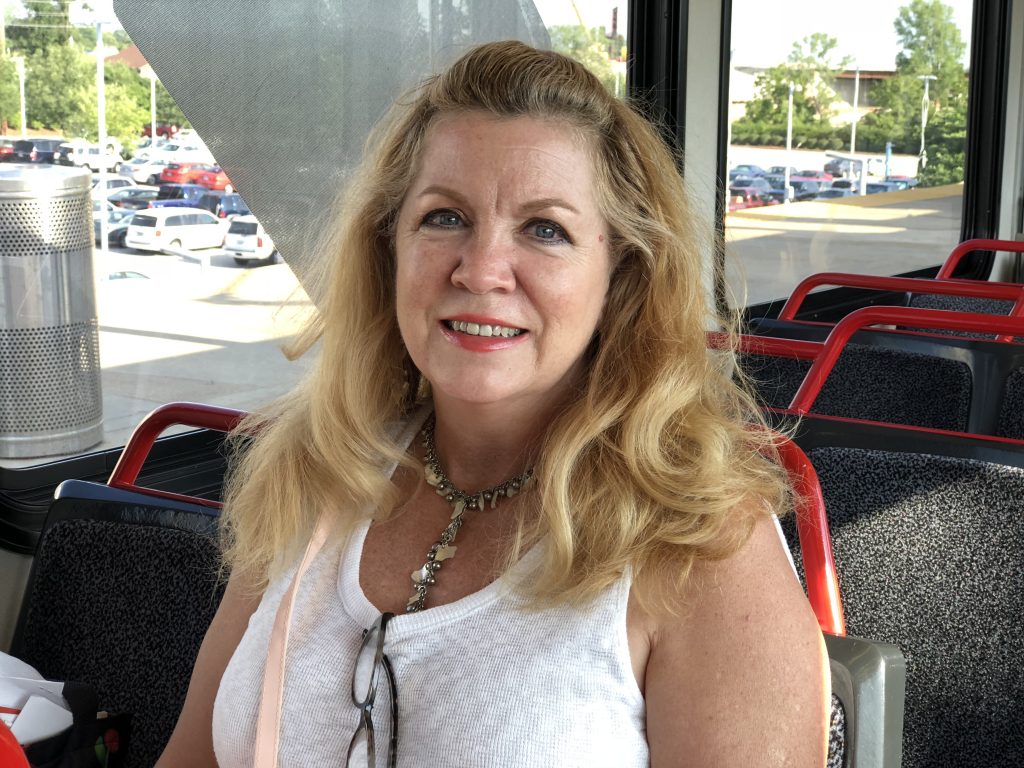 Cheryl has been riding Metro Transit for over 12 years, and while she has moved around the region, her means of getting around town have remained the same.
Cheryl used to live in North St. Louis County, and back then she would board MetroLink at the North Hanley MetroLink Station and ride the train to the Central West End MetroLink Station, where she works at Washington University nearby. At the time, one of the most important reasons she chose Metro was as a way to save money on transportation costs, and being a single parent with three children, Metro Transit was the way to go.
Today, Cheryl lives in South County, and she hops on MetroLink at the Shrewsbury-Lansdowne I-44 MetroLink Station and rides a Blue Line train to the Central West End MetroLink Station.
"I probably could get to work faster if I drove, but I take Metro because my building is right next to the Metro stop, so in the winter or in inclement weather, I can just walk up the steps and right into my office," she said.
Since Cheryl works for Washington University, she's able to take advantage of the U-Pass program, which provides Washington University students, staff and facility access to transit free of charge.
With her transit commute, Cheryl also avoids paying for parking, which can get expensive, especially at the parking facilities near the Central West End Transit Center.
"Parking now costs about $75 a month," she said.
Cheryl estimates that by choosing transit she's been able to save about $120 a month. But, that's not all she's gaining.
"I don't have to waste time in traffic," she said. "I can sit back and play on my phone or read a book."
Return to Blog