August 22, 2018
Passengers like Abbie depend on Metro Transit to get to work, school and other important destinations. We hope you enjoy his story, and we're interested in your transit story too. Email [email protected], and we may share your story in a future "Passenger Profile."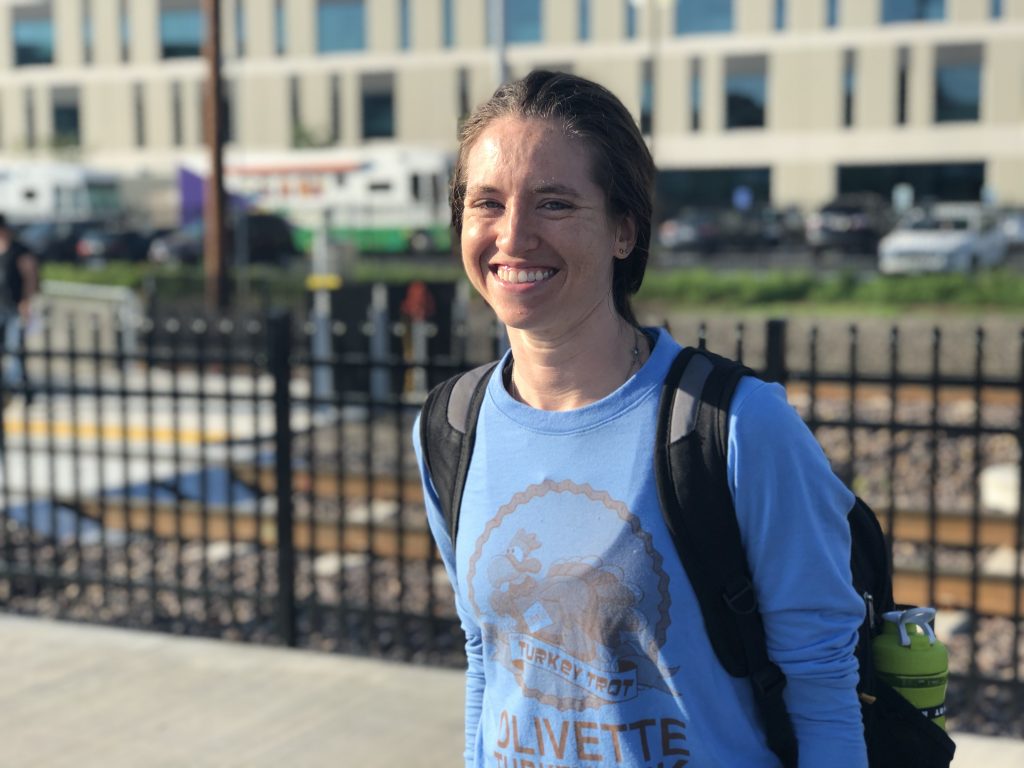 The date was circled on Abbie's calendar for months. Her coworkers were ready. They even planned a mini-party for it.
The day was July 31. The occasion? The Cortex MetroLink Station officially opened to service.
"It was a big deal for us," she said.
Abbie works in the @4240 building, just steps from the MetroLink station in the Cortex Innovation Community. The date was a big deal for Abbie in more ways than one, because it wasn't just the opening of a new MetroLink station. It was also when Abbie put her first transit commute into motion.
"This is actually the first time I've taken Metro into work," she said. "It's amazing, flawless, easy, so much better than driving."
To get to work, Abbie walks from her home in Brentwood to the Brentwood I-64 MetroLink Station. From there, she rides a Blue Line train to the Cortex MetroLink Station.
"A lot of my coworkers have taken Metro before and they've had to get off at the Central West End stop and wait for the shuttle, which added about 20 minutes to their commute," she said. "Now with the Cortex MetroLink Station open, there's no need to wait for the shuttle. It's right here. Why wouldn't I do that? Parking is awful down here."
Abbie did her homework before boarding the train for the first time. She recommends new riders visit Metro's website to get a lay of the land before coming on board.
"I made sure I looked up the schedules online and found which stations were near me," she said. "I made sure my transit commute worked for me."
Return to Blog