April 12, 2017
Passengers like Anissa depend on Metro transit to get to work, school and other important destinations. We hope you enjoy her story, and we're interested in your transit story too. Email [email protected], and we may share your story in a future "Passenger Profile.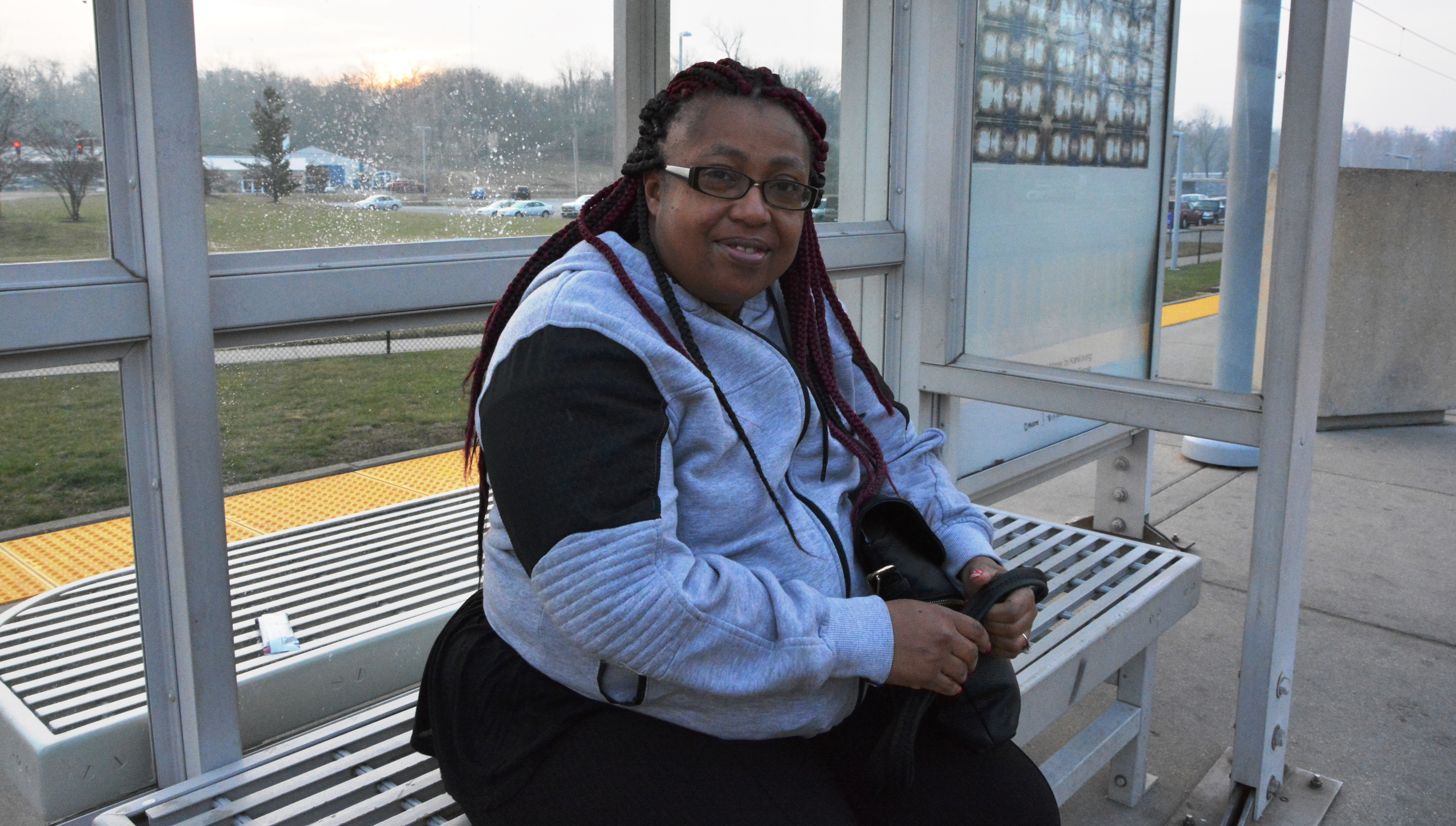 A long-time rider, Anissa took a brief hiatus from public transit, but the benefits (not driving, avoiding traffic) were too good to pass up. Now, Anissa is back on MetroLink and she couldn't have picked a better time — she's on her way to job interview.
To get to that important meeting, Anissa parked her car at the Emerson Park MetroLink Station and rode the train to the Fairview Heights MetroLink Station. From there, she transferred to a Red Line train on her way to the Swansea MetroLink Station, where she met a friend. They both boarded a MetroBus to get to their final destination.
"It's cheaper than gas," she said.
Anissa started riding Metro about 10 years ago, when she didn't have a car. Back then, she'd rely on Metro to get to work every day, to get to the grocery store and to travel around St. Louis. Today, MetroLink continues to be there for when she needs it the most.
"MetroLink allows me to get ready, to concentrate on the tasks of the day," she said. "I can look out the window and gain some peace of mind."
Return to Blog