July 26, 2017
Passengers like Brian depend on Metro transit to get to work, school and other important destinations. We hope you enjoy his story, and we're interested in your transit story too. Email [email protected], and we may share your story in a future "Passenger Profile."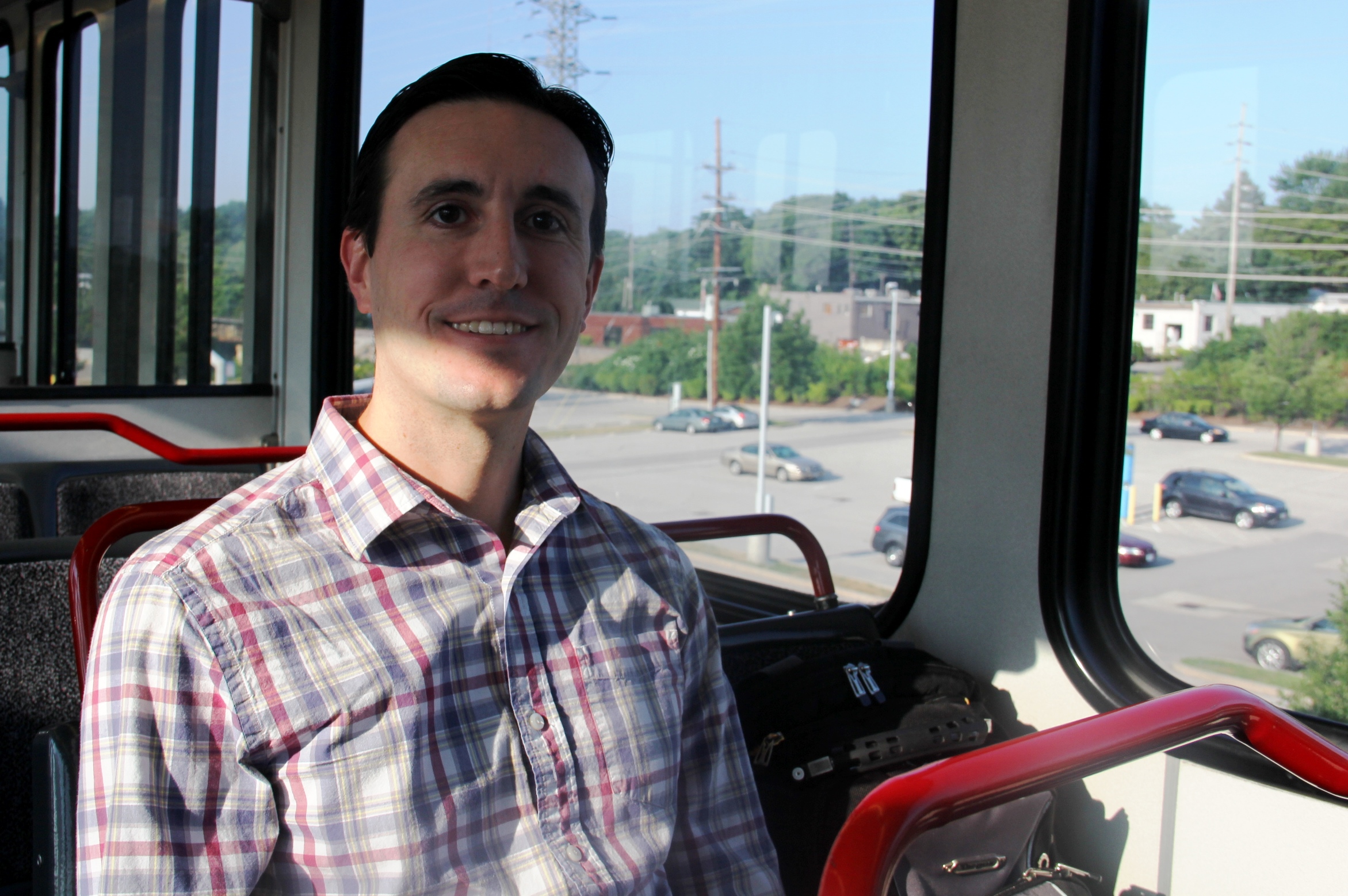 Brian doesn't have to do a lot of walking during his work commute each week. That's because MetroLink does the heavy-lifting.
His trip starts by driving about a mile to the Shrewsbury-Lansdowne I-44 MetroLink Station. He parks his car in the free Park-Ride lot and boards an eastbound Blue Line MetroLink train toward downtown St. Louis. His train ride ends at the Stadium MetroLink Station, where it's a quick walk to his job at Asynchrony Labs.
Asynchrony Labs offers its employees a choice of work commute benefit: parking pass or transit pass. Brian choose the latter, and he wasn't the only one.
"There are 30 to 40 employees that take Metro to work," he said.
Brian started riding MetroLink in January for environmental reasons. He wanted to reduce his carbon footprint.
"I wanted to cut down on driving to work each day," he said.
But as he rode MetroLink more, more benefits started to surface.
"I've discovered my train commute gives me time to reflect in a way that I wouldn't when I'm driving, because I am so focused on the road," he said. "It's also nice to be able to sit for a half hour, read a book or watch TV or do whatever I want to do as opposed to sitting in traffic."
Since Brian started riding this year, he remembers what it was like taking that first step on board. His recommendations:
"Find a routine that works," he said. "It's easier to go during the rush hour time. Plot out a plan at home and figure out where you want to go."
Return to Blog