July 19, 2017
Passengers like Holly depend on Metro transit to get to work, school and other important destinations. We hope you enjoy her story, and we're interested in your transit story too. Email [email protected], and we may share your story in a future "Passenger Profile."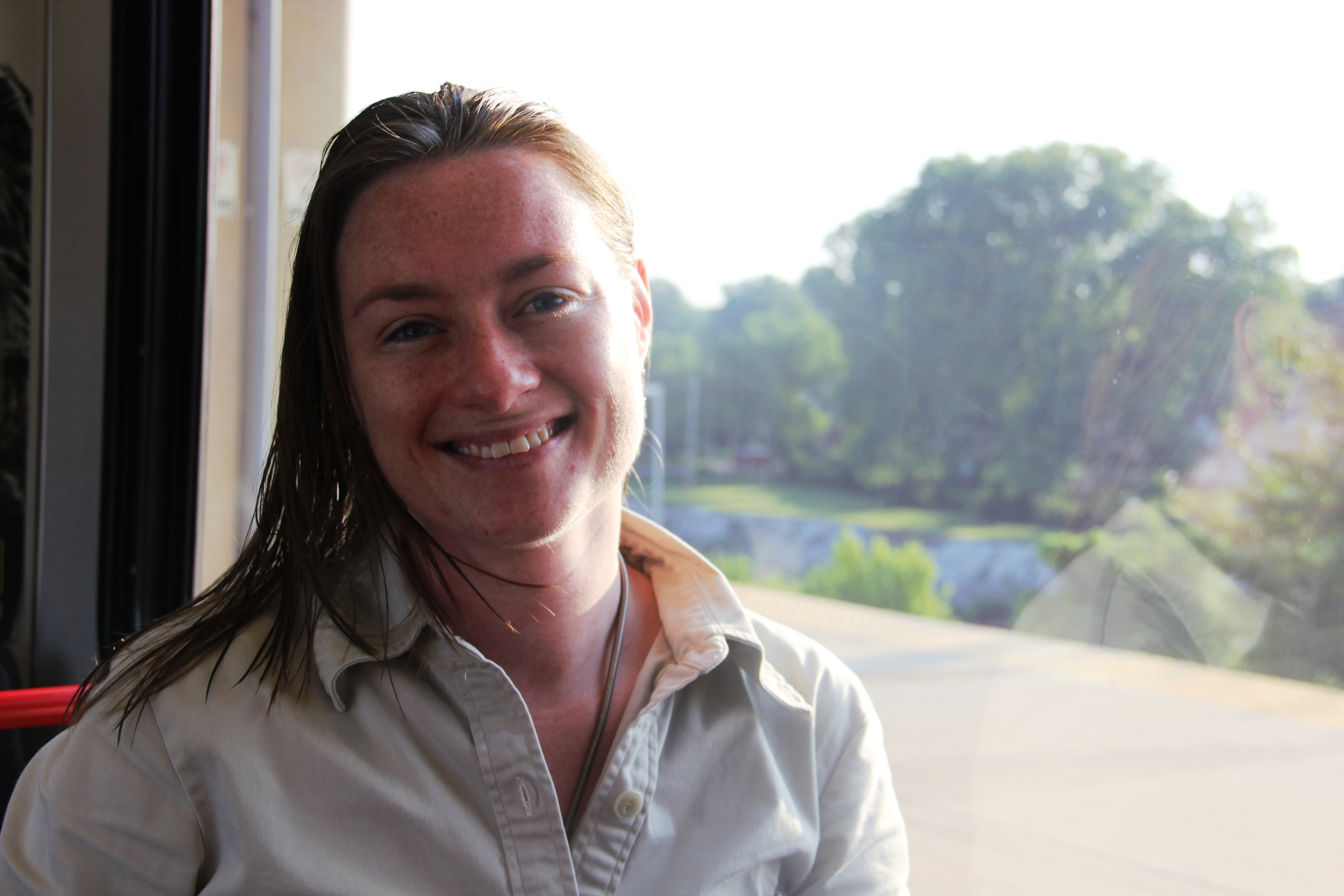 Holly's commute almost begins right from her backyard.
"I literally walk out my back door, across the street and pick up the bus right there," she said. "After that, I can pretty much get anywhere."
Most of the time, her commute involves catching the #11 Chippewa MetroBus near her home in St. Louis Hills. From there, she rides the bus to the Shrewsbury-Lansdowne I-44 MetroLink Station and transfers to MetroLink where she rides a Blue Line train to the Central West End MetroLink Station. Holly works at Washington University School of Medicine at the Center for Advanced Medicine in the Orthopaedic Oncology office.
Holly has put this specific commute into motion when she moved to the St. Louis Hills neighborhood from the West End. When she lived in the West End, she relied only on MetroBus to get to work.
"It's easy, convenient and goes to lots of locations," she said.
It's also cost-effective. Since Holly is an employee of Washington University, the university as an employee benefit foots her transit bill.
Holly said it wasn't hard to get the hang of traveling via transit. All she needed was internet access to get started.
"I got online on the Metro website and used Trip Planner," she said. "You tell them where you're going and when you need to be there."
While Holly has lived in the city for a while now knows how to navigate the MetroBus system, she knows others may not be as familiar as she is. For transit newbies, Holly recommends being prepared.
"Plan your trip ahead of time and always give yourself plenty of time."
Return to Blog