November 29, 2017
Passengers like Laurie depend on Metro transit to get to work, school and other important destinations. We hope you enjoy her story, and we're interested in your transit story too. Email [email protected], and we may share your story in a future "Passenger Profile."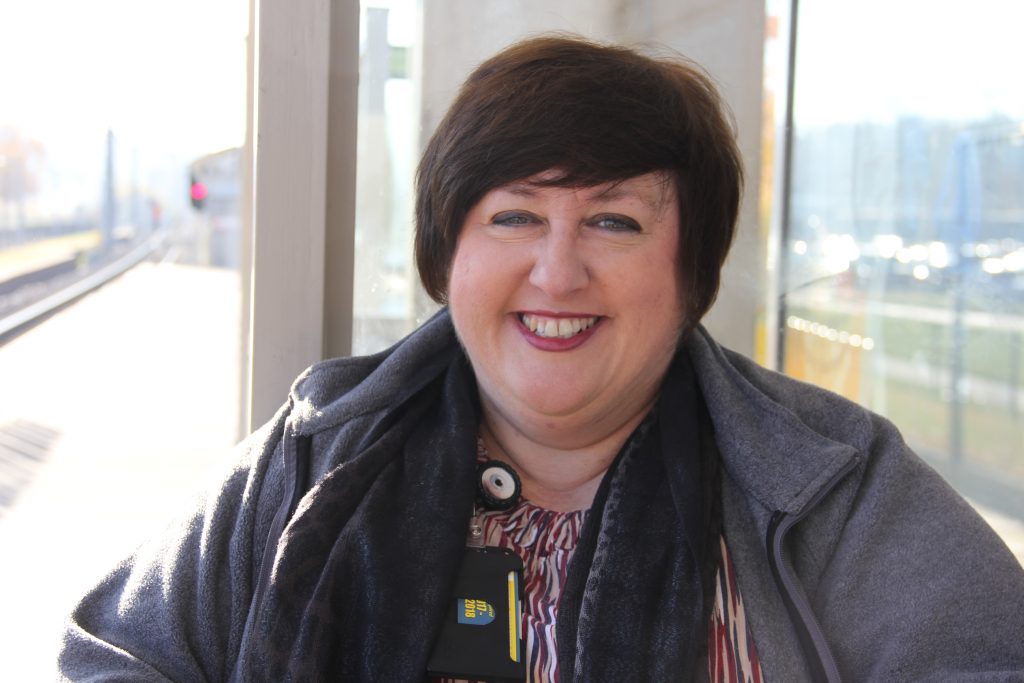 Laurie has been a Metro rider for more than 11 years now and knows a thing or two about navigating the light rail system.
To get to work each day, Laurie drives from her home in Belleville, Ill., to the Fairview Heights MetroLink Station. From there, she catches either a Red or Blue Line train to the Central West End MetroLink Station. Laurie works at Washington University nearby.
"It's a relief when I don't have to drive in," she said.
Before working at Washington University, Laurie also used MetroLink to get to and from the University of Missouri – St. Louis campus. With all this public transportation experience, Laurie knows the impact MetroLink has on her life and on her wallet.
"I don't have to pay for gas, wear and tear on my car, or parking," she said. "Those costs are not being taken out of my paycheck each month."
Transit fare is also not taken out of her paycheck. Since Laurie is a Washington University employee, the university provides students, staff and employees free fare as a benefit.
As for all the savings she has accrued over the years from taking transit, it doesn't really go to anything special per se.
"It kind of just gets absorbed into life," she said.
In addition to her work commute, Laurie also uses MetroLink to attend Cardinals and Blues games downtown.
With more than 11 years under her belt, Laurie has a few simple tips for new riders.
"Be friendly, helpful, and don't be intrusive," she said.
Return to Blog