November 30, 2017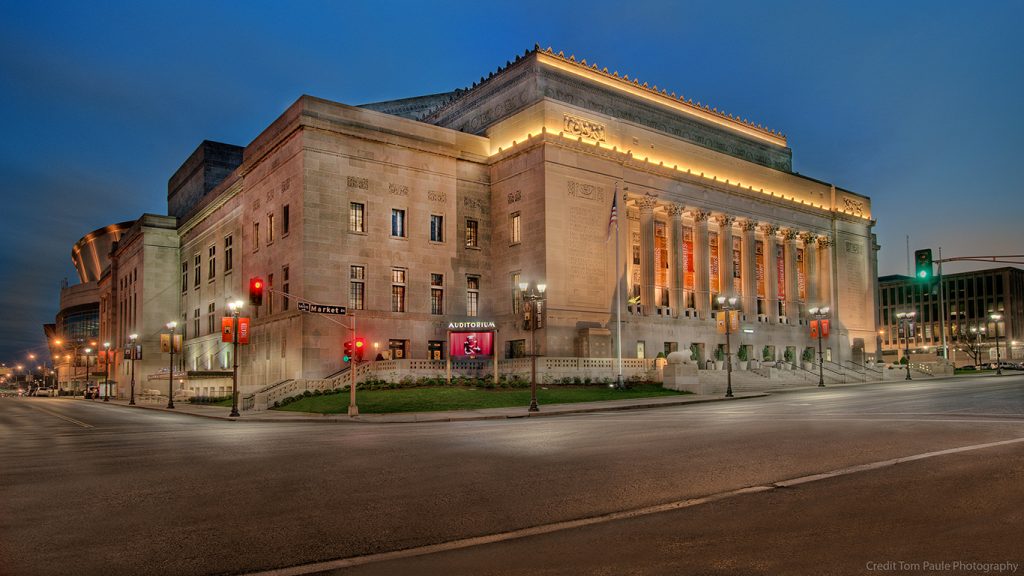 The holiday season is upon us, and there are plenty of concerts to keep you in a cherry mood. Let Metro take you to the hottest shows in town this December.
The music scene heats up tomorrow with a performance by R&B singer Fantasia. She'll bring her Christmas After Midnight tour to the Peabody Opera House. Two days later on December 3, American rock band Evanescence will perform. Portugal. The Man, an American rock band from Portland, Ore., will perform on December 14.
Next door, Grammy-nominated comedian and The New York Times best-selling author Jim Gaffigan is bringing his all-new comedy act to the Scottrade Center on December 2. Later in the month, the Missouri Tigers and the Illinois Fighting Illini will celebrate the 37th anniversary of what has become one of the best rivalries in all of college basketball on December 23 with the annual Braggin' Rights game.
In the Delmar Loop, the band Rise Against will perform at The Pageant tomorrow. The following week, rock band Alter Bridge will take the stage on December 8. Seether, a South African rock band, will perform on December 12.
Metro makes it easy to avoid traffic and having to pay for parking. Drive, bicycle or walk to any of the 21 free Metro Park-Ride lots in Missouri and Illinois, buy your round trip tickets and ride MetroLink to the Civic Center MetroLink Station (just steps from the Scottrade Center and Peabody Opera House) or to the Delmar Loop MetroLink Station (near The Pageant).
You can also hop on MetroBus to get downtown or to the Delmar Loop. Ride on one of more than 20 MetroBus routes to the Civic Center Transit Center located at 14th & Spruce Streets, or catch one of five MetroBus routes that will drop you off in the Delmar Loop.
Ready to let Metro do the driving to your next big event? Plan your trip on Metro transit by downloading the Metro On The Go app to your mobile device, or reach out to Metro Transit Information at 314-231-2345 or 618-271-2345, Monday through Friday from 7 a.m. to 6 p.m.
Return to Blog