August 8, 2018
Passengers like Meaghan depend on Metro Transit to get to work, school and other important destinations. We hope you enjoy her story, and we're interested in your transit story too. Email [email protected], and we may share your story in a future "Passenger Profile."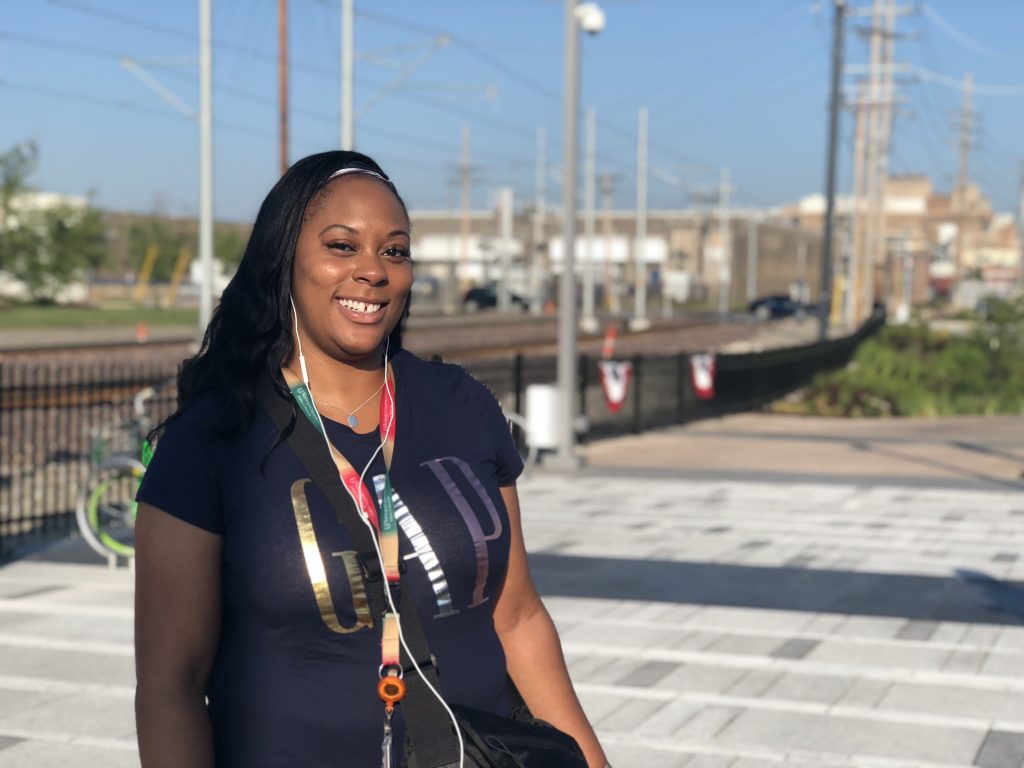 A few months ago, Meaghan's employer moved to the Cortex Innovation Community. A few days ago, Meaghan's commute followed suit with the opening of the Cortex MetroLink Station on July 31.
"I've been waiting for this station to open for at least a year," she said.
Before the station opened, Meaghan would take MetroLink from the UMSL North MetroLink Station to the Central West End MetroLink Station. She would finish the last leg of her work commute by boarding a shuttle.
"This station makes my commute much easier," she said. "I don't have to hop on and off a shuttle or even wait for a shuttle to take me to the Central West End MetroLink Station. I can get on and off right here."
Meaghan has been a Metro rider for about three years now and has relied on Metro Transit to get her to work and to regional attractions.
"It's very easy and convenient," she said.
Return to Blog