March 8, 2017
Passengers like Rachel depend on Metro transit to get to work, school and other important destinations. We hope you enjoy her story, and we're interested in your transit story too. Email [email protected], and we may share your story in a future "Passenger Profile.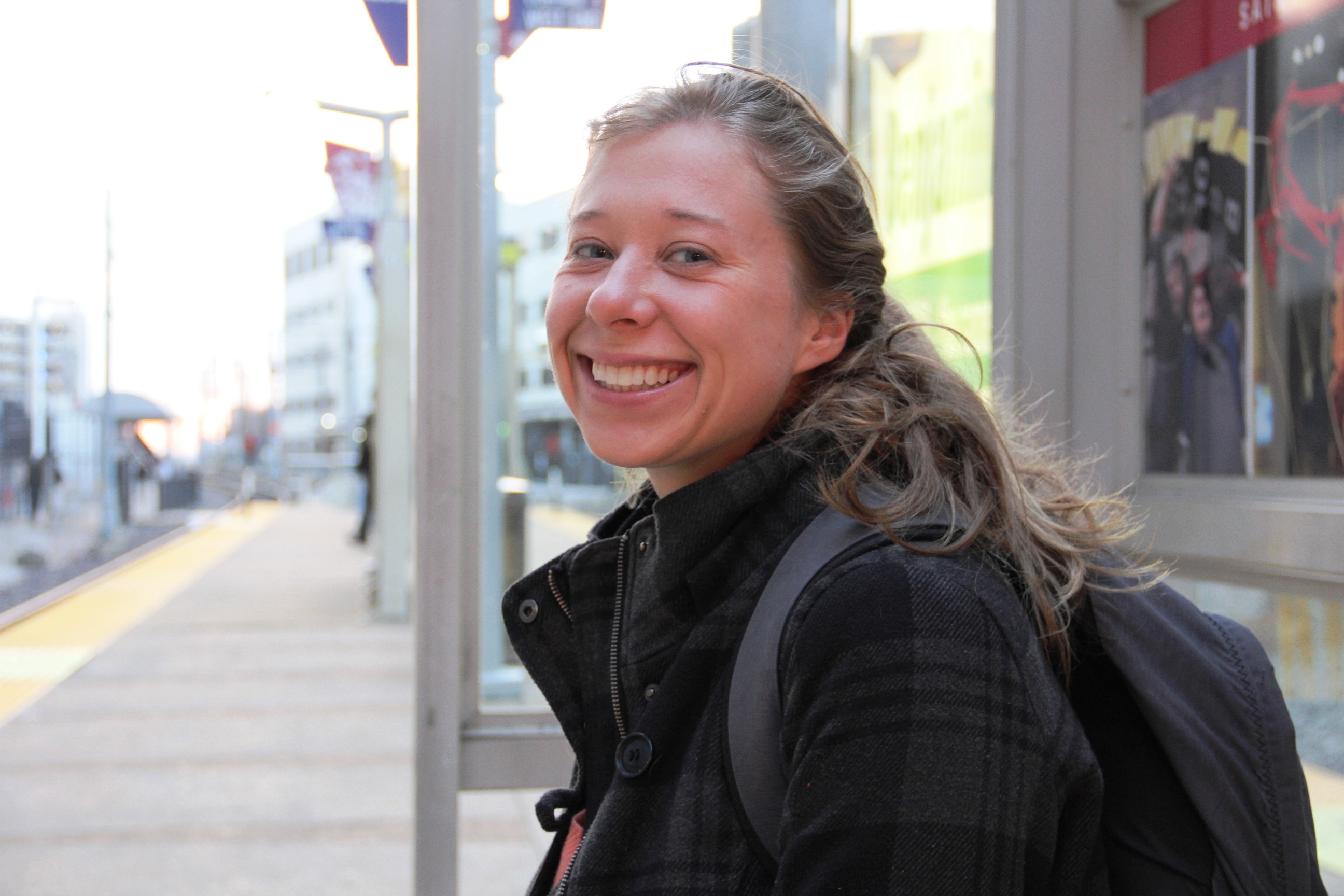 Rachel works in the environmental studies program at Washington University, and it's fair to say that her green job touches other parts of her life, including how she travels around town.
On a typical weekday, Rachel leaves her home in the Central West End and boards a train at the Central West End MetroLink Station. From there, she rides to the Skinker MetroLink Station to get to work. However, she has a lot of flexibility with her commute. She is close to the #1 Gold Line MetroBus route if she wants to take a quick bus trip, or she can ride her bike to work.
Rachel has been using Metro since she moved to the Central West End in 2015. She zeroed in on this specific neighborhood due to its proximity to multiple modes of transportation and the ability to leave one aspect of her life behind.
"I chose to live in the Central West End so I wouldn't have to have a car," she said.
In addition to not having to pay for expenses that come with car ownership, Rachel enjoys public transportation for a lot of other reasons, from cost and convenience – to conversation.
"I use Metro in the winter when I don't feel like riding my bicycle," she said. "I also like having random conversations with strangers and basically the communal act of traveling to work with other people."
Return to Blog