February 17, 2021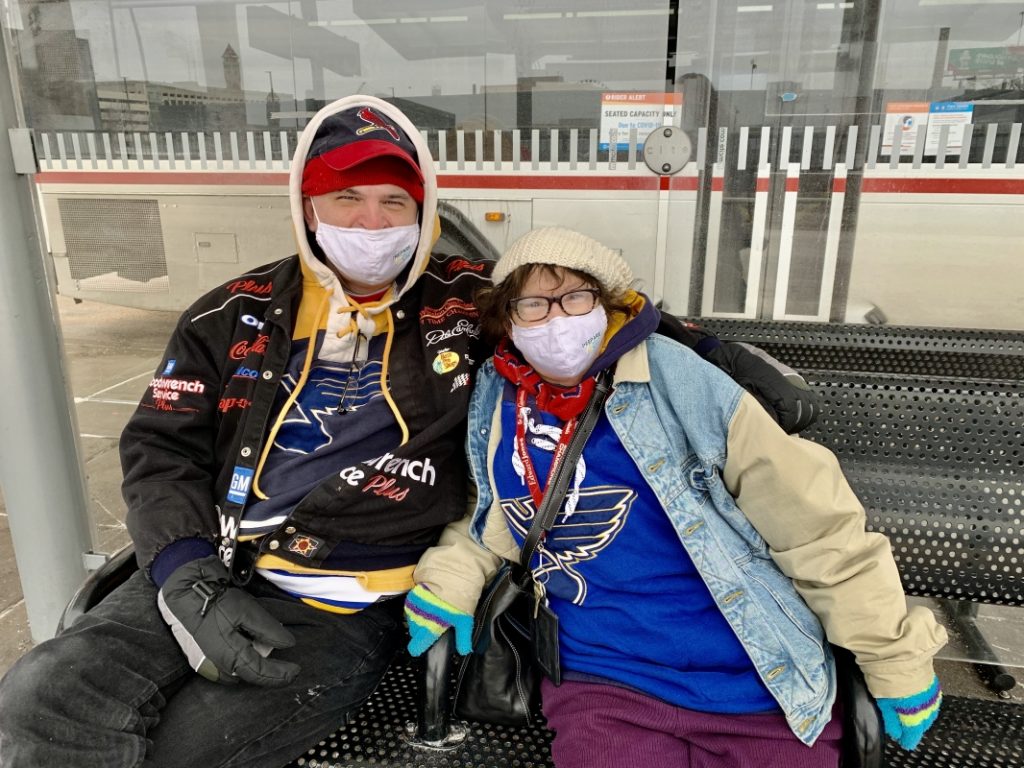 In celebration of Valentine's Day this month, we are sharing the stories of couples who met on Metro Transit. This week's Passenger Profile features two lovebirds, Tom and Carol. 

Tom and Carol may not have met for the first time on Metro, but Metro is intertwined in their love story. And they will always have a special place in their heart for the #99 Downtown Trolley – because that's the bus they were riding when Tom proposed!
It was right after Valentine's Day – February 15, 2019 – and they were heading down Washington Avenue in between 14th Street and Tucker. Tom and Carol were riding MetroBus to the casino, and he knew in that moment he had to ask her.
"All of a sudden I just thought, it's time to propose," he shared. The proposal was so spontaneous, Tom didn't even have a ring yet.
"It was a total surprise, but very exciting," Carol told us. And she said yes right away.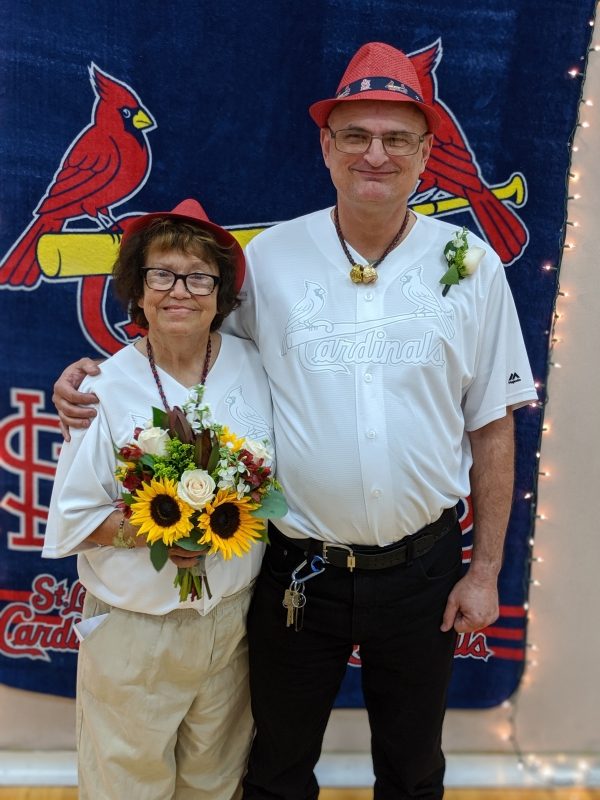 Tom and Carol knew each other for 17 years before he proposed. For the first three years, Tom said she didn't talk to him much. Then, one day he went up to her and said, "Smile, you're on candid camera" – and from there, they hit it off.
Their love grew from a wonderful friendship. They moved in with each other, started riding Metro together, and the rest is history. The two were married on October 4, 2019, with a special Cardinals-themed wedding.
Tom and Carol are always riding together, and use both MetroBus and MetroLink to get everywhere they need to go.
You can normally catch them on the #10 Gravois-Lindell, but they also enjoy hopping on MetroLink and exploring. They like to spend their commutes on Metro talking to each other, and they see their travels as a way to spend more time together.
"Every time you see her on MetroBus, you see me. And every time you see me, you will see her," Tom shared.
Return to Blog