October 19, 2022
Platform Heaters Can Help You Stay Warm in Cold Weather
Return to Blog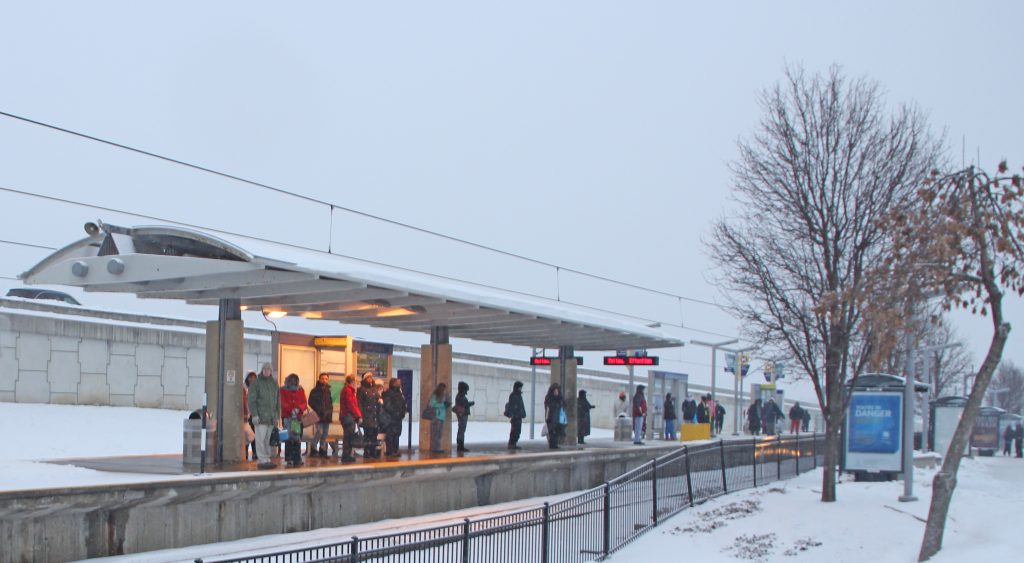 With the seasons changing and the weather getting colder, remember to take advantage of platform heaters to help you stay warm during your MetroLink commute.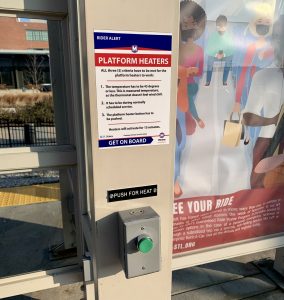 All outdoor MetroLink Stations have platform heaters. They can be used during MetroLink service hours when the temperature is 45 degrees Fahrenheit or below.
Each heater has a green button – press it to get the heater started and it will stay on for 15 minutes. If you ever need additional time, just press the button again once it turns off.
All platform heaters have signs explaining how to use them, but if you have any questions contact Customer Service at 314.982.1406 (call) or 314.207.9786 (text).
Return to Blog