May 30, 2019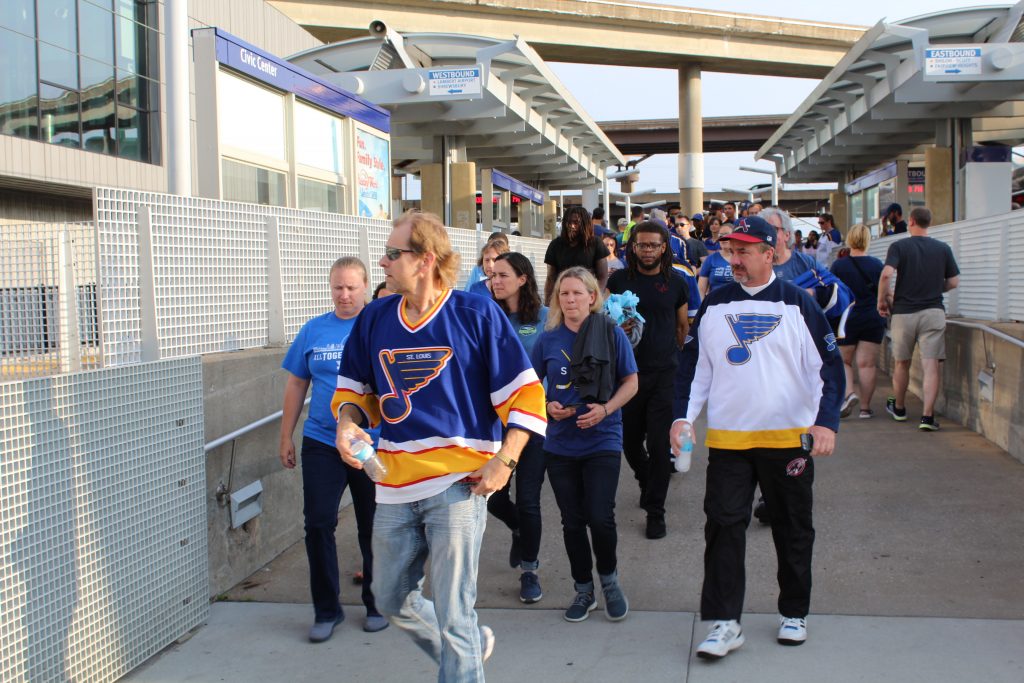 Even though the St. Louis Blues will be in Boston for Game 7, it'll be busy in downtown St. Louis as tens of thousands head to watch parties at Enterprise Center, Busch Stadium and Ballpark Village, and to other sports bars and venues.
Metro is the perfect option for everyone who wants to take part in the fun and festivities, safely and conveniently, while avoiding rush hour traffic on the highways and crowded downtown streets.
Park at one of the 21 free Park-Ride lots and ride MetroLink to any of the six stations serving downtown St. Louis. The Civic Center MetroLink Station is located just south of Enterprise Center, and the Stadium MetroLink Station is located right outside Busch Stadium and Ballpark Village.
Metro will have extra security and personnel throughout the system. MetroLink Operations will monitor platforms and add extra trains if needed.
MetroBus is another option to get to downtown – ride on any one of 18 MetroBus routes to the Civic Center Transit Center, located just south of the Enterprise Center, or hop on the #40 North Broadway or #99 Downtown Trolley, which both have stops near Busch Stadium and Ballpark Village.
To plan your trip, download Transit to your mobile device, use Trip Planner or contact Metro Transit Information at 314-231-2345 or 618-271-2345 or text 314-207-9786, Monday through Friday from 7 a.m. to 6 p.m.
Return to Blog