February 14, 2022
In celebration of Valentine's Day, we are sharing a special story of a couple who met while riding Metro Transit. Enjoy our special Valentine's Day profile of Ed and Nancy.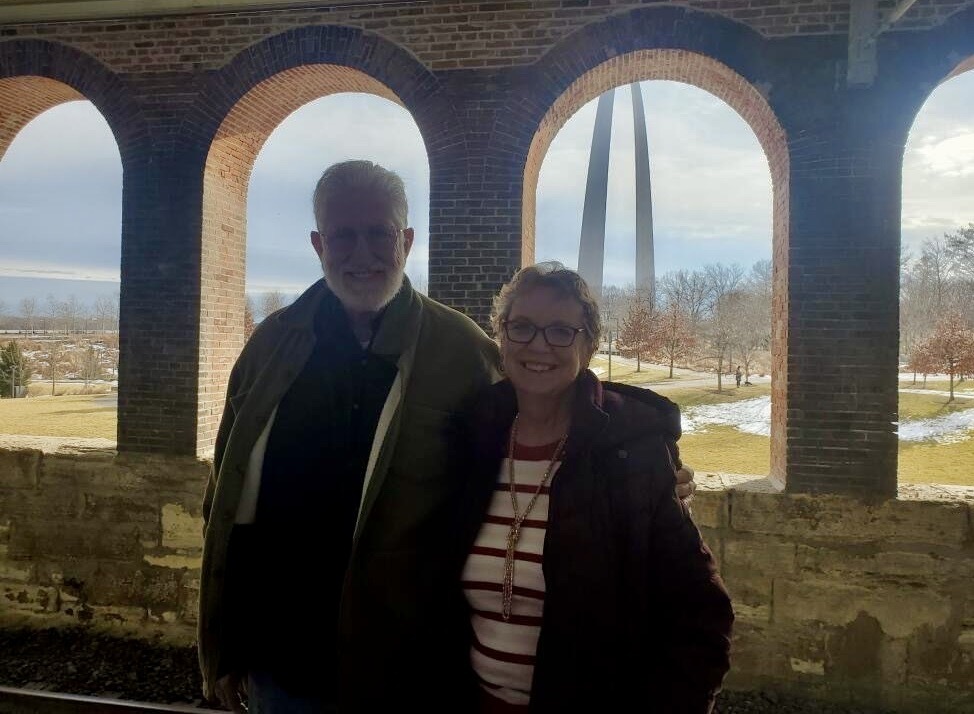 When Ed and Nancy first became acquainted with each other while riding MetroLink more than a decade ago, neither was looking for a romantic relationship. And they didn't find a romantic relationship – at least until recently.
What they did find was an enduring friendship that grew over months and years, centered around their 30-minute commute, twice a day, fives times a week.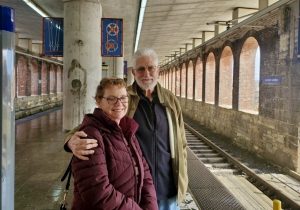 "Both of us used the Metro to get to work," said Ed, who rode from Shrewsbury to Convention Center for his job as a disaster planner for the Federal Reserve Bank. "About 12 years ago, I was riding it and I heard Nancy talking to a person about a painting she did. I asked her what medium she used, and she knew instantly that I was an artist. We saw each other off and on for a couple weeks, and then started planning to see each other in that car since we always commuted at the same time."
"Once we became really good friends, we just talked on the train, and it added up to a lot of time," said Nancy, who rode from Richmond Heights to 8th & Pine in downtown for her job as an accounting manager at Peabody Energy. "So, we were together a half-hour in the morning and a half-hour in the evening — that was an hour a day. And we got to know each other really, really well."
As their friendship grew, the two began meeting off the rails, including for lunches or art sessions at Nancy's house. The romantic element didn't arrive until just two years ago.
"We've known each other for 12 years, have been best friends for six years, started getting serious two years ago and we got married September of last year!" Ed said.
The couple, now retired and living in Des Peres, still enjoy riding MetroLink occasionally for Cardinals games and other events. When asked what they enjoyed about commuting by Metro, Nancy said in addition to enjoying Ed's companionship, one notable accomplishment was finishing all five Game of Thrones books.
For Ed, the ride was all about decompressing.
"I loved it because doing disaster planning can be stressful, and using the Metro to get to work was a non-stress issue," said Ed, who is the current artist-in-residence at the Gateway Arch. "I was able to de-stress on the Metro ride back, after difficult work during the day."
The couple shared some relationship advice too.
"I think if you are best friends first, you have a great advantage," Nancy said. "At our age, being best friends and having a lot in common is the most important thing."
"Love the other person more than yourself," Ed said.
A selection of Ed and Nancy's artwork can be found at Edward-Pearce.pixels.com.
Return to Blog