February 16, 2022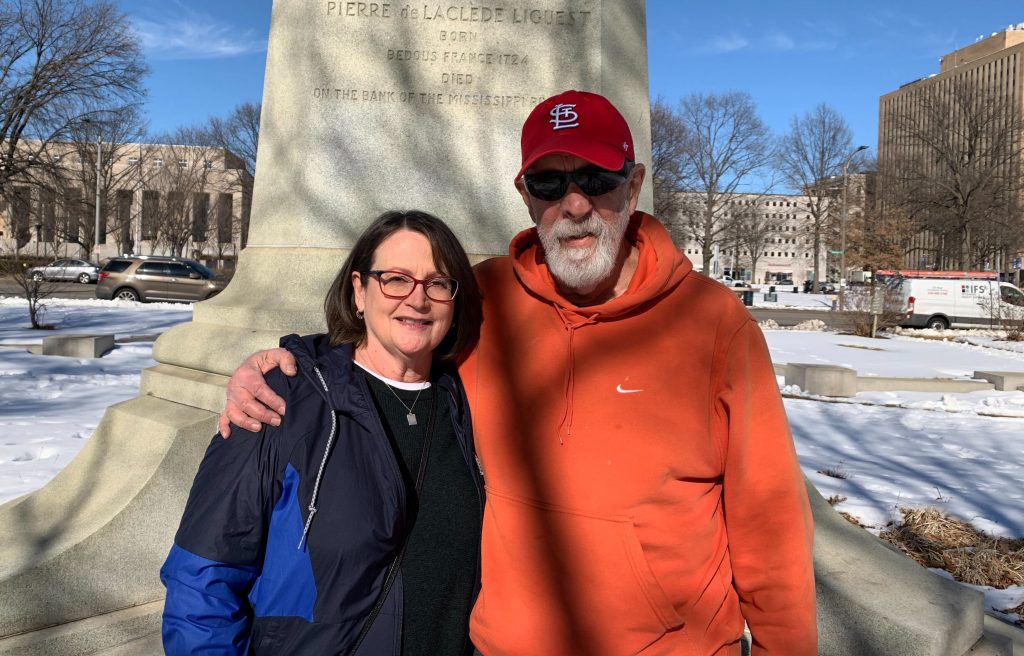 In celebration of Valentine's Day this week, we are sharing the stories of couples who have transit as part of their love story. Today's Passenger Profile features two lovebirds, Joe and Len. 

December 13, 1979, was a special day for Joe and Len. That morning, they rode a MetroBus from their apartment in South City to downtown St. Louis, and by the time they were taking the bus back home that evening, they were married!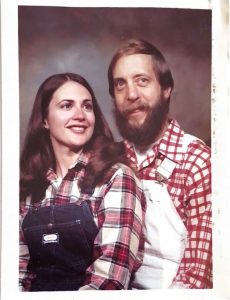 This was their plan for the day. Joe would work until 11 a.m. while Len explored the city she just moved to, and then the pair would meet at City Hall to get married.
Their ceremony was simple – it was just them and a preacher in Washington Square Park at the base of the Pierre Laclede statue. After tying the knot, the newlyweds walked over to a phone booth and called a photographer to get a wedding photo done. Soon after, they went to grab lunch at the Maryland Cafeteria in the basement of the Baltimore Hotel.
The couple likes to say, "We had a pretty big wedding reception, but we didn't know anyone there."
After lunch, Joe went back to work and Len continued to explore downtown. Once Joel got off work, they took the bus home as a married couple.
Joe and Len's story didn't start on Metro. They met at a nine-week training session in Springfield, Missouri while they were both working for the Social Security Administration.
One day during their training session, Len noticed Joe and another colleague jogging and asked if she could join them. After a few runs, Joe started falling for Len, and she noticed he had a knack for making her laugh. By the end of their nine weeks in Springfield, they decided to start dating – which eventually led to that very special bus trip.
That bus trip back in 1979 marked the start of 42 years of marriage. Over those 42 years, Joe and Len have had two daughters along with two grandchildren. They say a key to longevity in any relationship is to, "marry someone you enjoying spending time with, we never run out of things to talk about."
Joe likes to think his wit and sense of humor plays a role in the couple's happy relationship, but that's not all. "Find someone that will always have your back, and make sure you have theirs too."
Return to Blog