August 2, 2018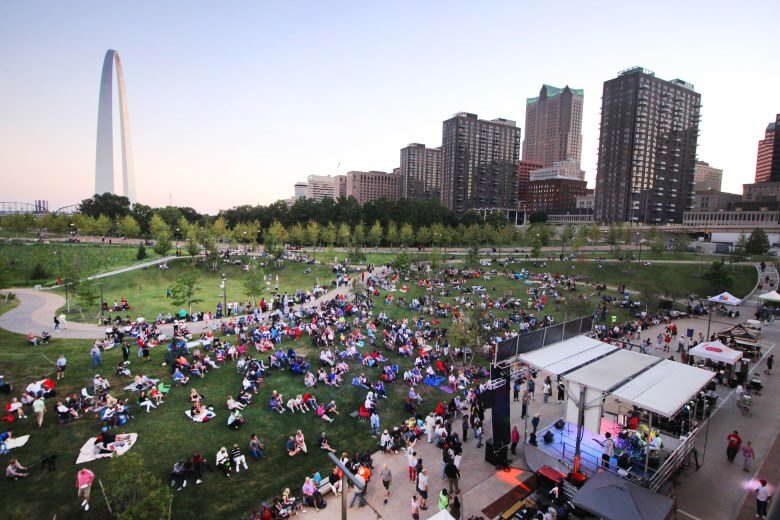 Enjoy the sounds of rhythm and blues by taking MetroLink to the Laclede's Landing MetroLink Station or the #99 Downtown Trolley to Blues at the Arch.
Every Friday in the month of August, you can celebrate the end of your work week with live music from renowned blues artists. The concert series will take place at the North Gateway of the Gateway Arch National Park grounds, near the Eads Bridge. The free concert series is brought to you by the Gateway Arch Park Foundation, the National Blues Museum and the National Park Service.
---
Blues at the Arch Schedule:
August 3:  6 p.m. – Little Dylan | 7 p.m. – Zac Harmon
August 10: 6 p.m. – Keesha Pratt | 7:30 p.m. – Marquise Knox
August 17: 6 p.m. – Skeet Rodgers and the Inner City Blues Band | 7:30 p.m. – Dexter Allen
August 24: 6 p.m. – Jeremiah Johnson | 7:30 p.m. – Christone "Kingfish" Ingram
---
In addition to music, Blues at the Arch will also feature food vendors. 
Plan your trip on Metro Transit by downloading the Metro On The Go app to your mobile device, or call Metro Transit Information at 314-231-2345 or 618-271-2345 or text them at 314-300-0188, Monday through Friday from 7 a.m. to 6 p.m.
Return to Blog
Categories:
Metro Lifestyle