October 15, 2020
New Electric Buses Will Support Sustainable Mobility Options for the St. Louis Region
Return to Blog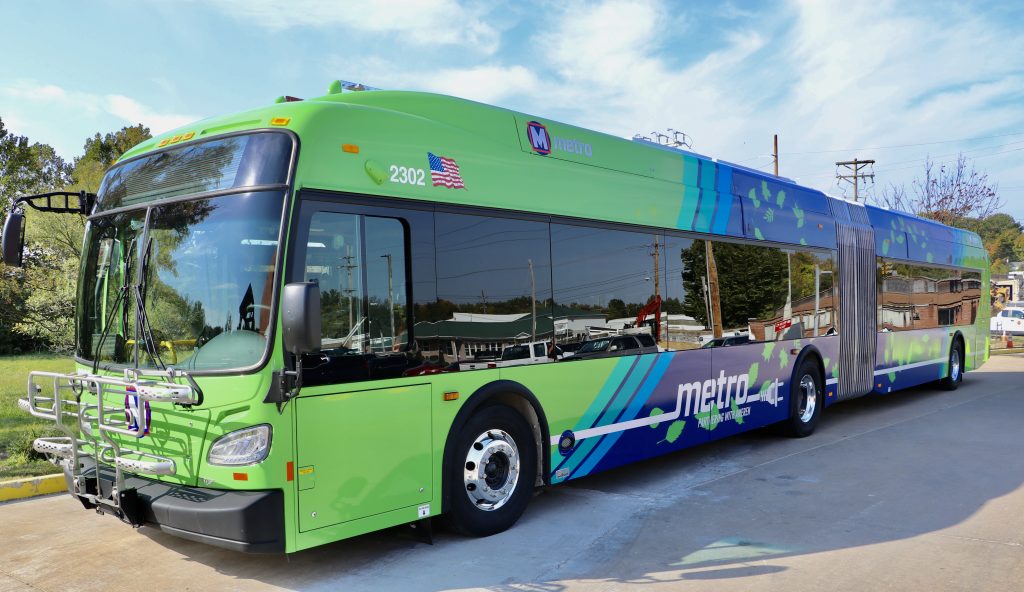 Metro Transit is preparing for the 2021 launch of its first battery electric buses into service thanks to the help of several partners including Ameren Missouri, the Federal Transit Administration (FTA), New Flyer, GILLIG, and the Center for Transportation and the Environment (CTE). The first two of a total of 14 battery electric articulated buses, manufactured by New Flyer of America Inc., have arrived in St. Louis.
"The introduction of these battery electric buses into the MetroBus fleet next year represents our commitment to providing economically and environmentally sustainable mobility options as well as an excellent transit experience for our riders," said Jessica Mefford-Miller, Metro Transit Executive Director. "We will be leaner and greener by introducing this battery electric bus technology, not just with the buses but also through the charging infrastructure and operating facilities."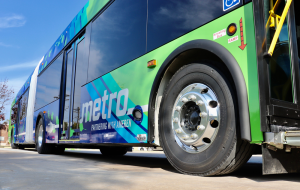 The 60-foot battery electric buses have 320 kilowatts of battery storage on each bus. That is enough power to support about 10 2,000-square-foot houses for an entire day. They will operate exclusively on the #70 MetroBus route, which is Metro's busiest route and carries about 10 percent of Metro's customers on a daily basis.
Since these battery electric buses do not have combustion engines or transmission systems, they will offer substantial savings for taxpayers over the life of the buses, which is about 15 years. Metro Transit estimates a savings of about $105,000 in diesel fuel and another $125,000 in maintenance costs over the life of the buses.
"These buses deliver incredible benefits for the St. Louis region. In addition to the potential cost-savings they offer taxpayers, they are also zero emissions, and each year they will provide a reduction of 100 to 160 tons of greenhouse gas emissions when compared to a diesel bus," said Taulby Roach, President and Chief Executive Officer at Bi-State Development.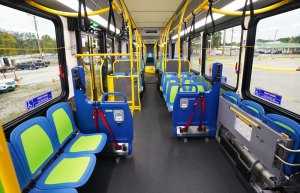 The battery electric bus program builds on the commitment of Ameren Missouri and Metro Transit to continually find innovative ways to reduce greenhouse gas emissions.
"Ameren has made a commitment to achieve net-zero carbon emissions by 2050, and we're eager to help our customers as they also transition to cleaner energy. We have incentives available to help local businesses install electric vehicle chargers through the Ameren Missouri Charge Ahead program," said Marty Lyons, President of Ameren Missouri. "Metro Transit is moving St. Louis forward on a path to cleaner energy and a cleaner environment, and we are proud to partner with them in this effort."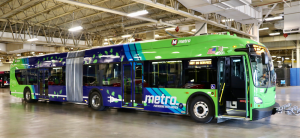 Through the partnership, Ameren Missouri has built a new substation in Brentwood next to the Brentwood MetroBus facility to serve the growing electric needs of Metro Transit and the surrounding communities. The $11.3 million investment upgrades the power supply to triple capacity and modernizes the energy system for the area. The substation also features smart technology, including new automated sensors, switches and self-healing equipment to more rapidly detect and isolate damage in order to restore power quicker.
Charging infrastructure is currently under construction at the Brentwood MetroBus facility and construction will begin in the near future to add new infrastructure at the Broadway & Taylor Transit Center to charge buses while they are in service.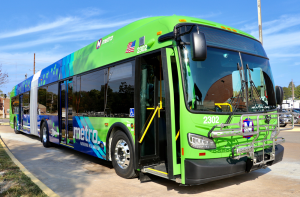 "This is a landmark investment in American infrastructure and zero-emission technology, and we're pleased to provide sustainable mobility solutions through buses, technology, and infrastructure," said Chris Stoddart, President, New Flyer. "Metro is leading sustainable mobility and shaping the community's quality of life for the better. Together, we're making the evolution to electric a reality for greater St. Louis."
In addition to the battery electric articulated buses, Metro Transit will also introduce four 40-foot battery electric buses made by GILLIG into the MetroBus fleet. They are scheduled to be delivered early next year and will offer similar cost savings and environmental benefits when they are deployed into service on the MetroBus system in 2021.
"We are honored to provide our latest zero-emission bus technology to Metro and the community they serve," said Derek Maunus, GILLIG President and CEO. "GILLIG has delivered nearly 700 safe and reliable transit buses to Metro throughout our 20-year partnership. Metro's new GILLIG battery electric buses and investment in clean technology demonstrate their continued commitment to best-in-class transportation and a sustainable future."
Return to Blog