March 31, 2021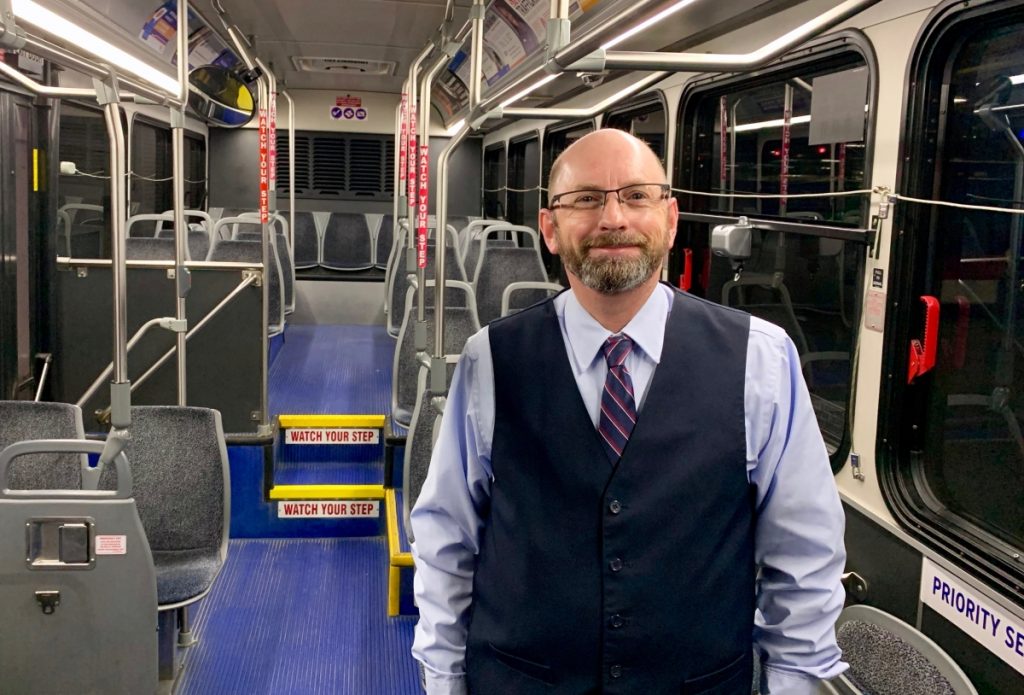 Ken enjoys being a bus operator. He's been one of the faces behind the steering wheel on MetroBus for almost 11 years, but even before he joined the Metro team, you could find him driving a school bus.
Today, you can usually catch him working the evening and late-night shifts in North St. Louis County.
"I have a rhythm when I am driving and working nights."
He enjoys his work and serving the community, and no day is ever the same for him – there is never a dull moment. He also likes the relationships he has built with his team.
"You feel more like a family with a lot of our coworkers."
Outside of work, Ken enjoys taking care of his vegetable garden. He has grown corn, green beans, leaf lettuce, carrots and tomatoes. He also loves spending time with his family, including his new grandson!
Check out our Q&A with Ken below to learn even more.
---
What was your first job?
I was a cook for Po Folks in South County and Pizza Hut.
Do you have advice for someone who is new to riding Metro?
Be ready when your driver pulls up — have your ticket out so we can stay on schedule and get everyone where they need to go.
What is your favorite thing to see on your route?
I like to see different restaurants when you are driving a new route that you could be interested in checking out after your shift. Maybe you have never tried it, but you drive by it and then look it up later.
---
Our team members work hard to keep our region moving every single day. From operators to customer service, maintenance to mechanics, and operations to public safety, we bring the best of the best together to bring progress, collaboration and innovation to our communities. When you're out riding with us, make sure to pause and thank our team members for what they do. We could not move the region without them. Thank you, Ken!
Return to Blog
Categories:
Metro Lifestyle
,
Team Metro