March 18, 2021
Celebrating our Team on Transit Driver Appreciation Day
Return to Blog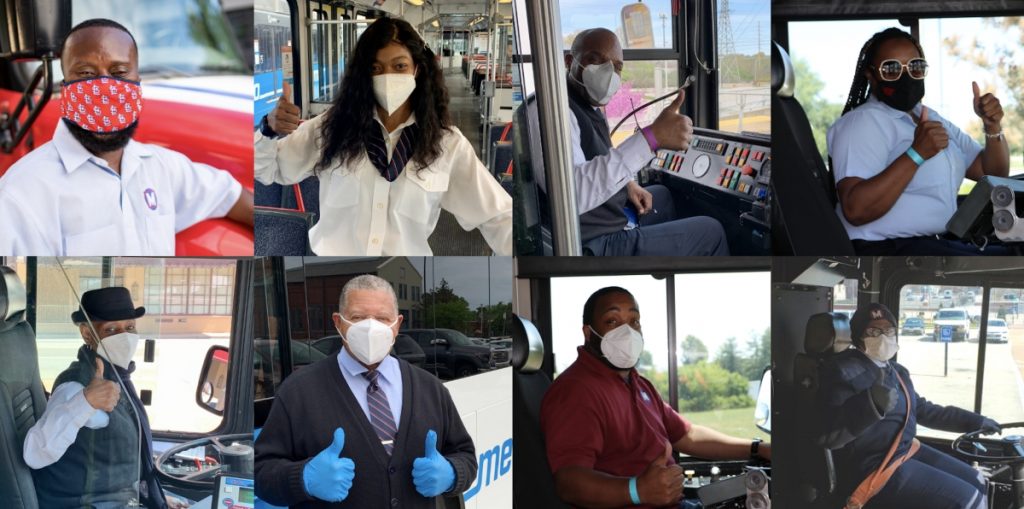 Today, March 18, is Transit Driver Appreciation Day, and we are celebrating our amazing team of MetroBus, MetroLin​k and Metro Call‑A‑Ride operators that work every day to keep our region moving.
Every day, our operators serve their riders and our community with special care and dedication. They responded to the COVID-19 pandemic by continuing their important work and providing essential transportation for everyone in the St. Louis region. They are our heroes and we cannot say thank you enough.
Tune into our social media pages throughout the day today to read some of the comments we have received from riders, shining a light on just how great our team is.
Have a positive story to share with one of our operators? We want to hear it! Email [email protected] or send us a message on social media.
Check out some of our team member spotlights to get to know some of our amazing operators:
When you're out riding with us, make sure to pause and thank our team members for what they do. We could not move the region without them!
Return to Blog
Categories:
Metro Lifestyle
,
Team Metro