December 16, 2020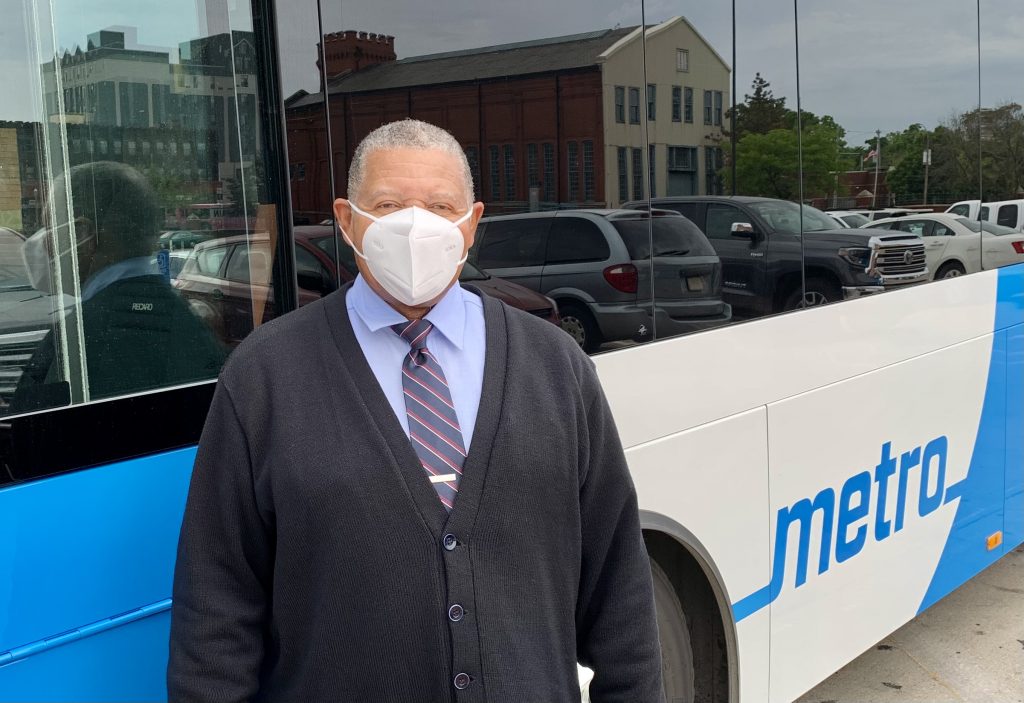 Our team members work hard to keep our region moving every single day. From operators to customer service, maintenance to mechanics, and operations to public safety, we bring the best of the best together to bring progress, collaboration and innovation to our communities. We want to share their stories, so stay tuned for more team member spotlights.
If you're a frequent MetroBus rider, chances are you have already been greeted to the Metro Transit system by Orvin. He's been driving a bus for 43 years, and throughout his career, he has always made it a point to welcome everyone who boards his bus.
"Everyone that has ever gotten on my bus has gotten a greeting, a hello. And when they leave, they always get a 'watch your step, and have a good day.'"
Orvin has seen the impact of the service he provides to the community over the years.
"It's fascinating to see people actually grow up in front of you. I've seen people first get on the bus with school bags and lunch buckets, and then later on with retirement papers. That lets you know how important your life is when they remember you."
He knows that a lot of people rely on MetroBus to get where they need to go. From major events and sports games to the everyday travel for jobs, errands and healthcare appointments, we keep our community moving.
"When we are rolling, people are moving. That's the importance of Metro. We move people where they need to go."
He loves being able to meet and talk with people every day from all walks of life, and from all over the country. And he also enjoys being a part of a team, and interacting with his coworkers.
Check out our Q&A with Orvin below to get to know him more.
---
What's a good day for you?
Knowing that you completed the day and you made a lot of people happy, and you got a lot of people where they needed to go. That's what makes me feel good.
What energizes you at work?
Meeting people. I've always been a people person and I've always been an outdoor person. Those two combinations are what made me really get into doing this job with all the enthusiasm I bring to my work.
What's a fun fact about you?
When I was younger and starting out, I was coming through downtown St. Louis and there was a photoshoot. They stopped and asked if they could talk to me about the heat in St. Louis. And, I think that day it was like 97 degrees or something like that. So, they did a little interview with me and did a couple photos. About a week later, this newspaper hit the stand. Had a picture of me on the front page, talking about the St. Louis heat. And guess what that paper was? USA Today.
---
When you're out riding with us, make sure to pause and thank our team members for what they do. We could not move the region without them. Thank you, Orvin!
Return to Blog
Categories:
Metro Lifestyle
,
Team Metro