April 14, 2021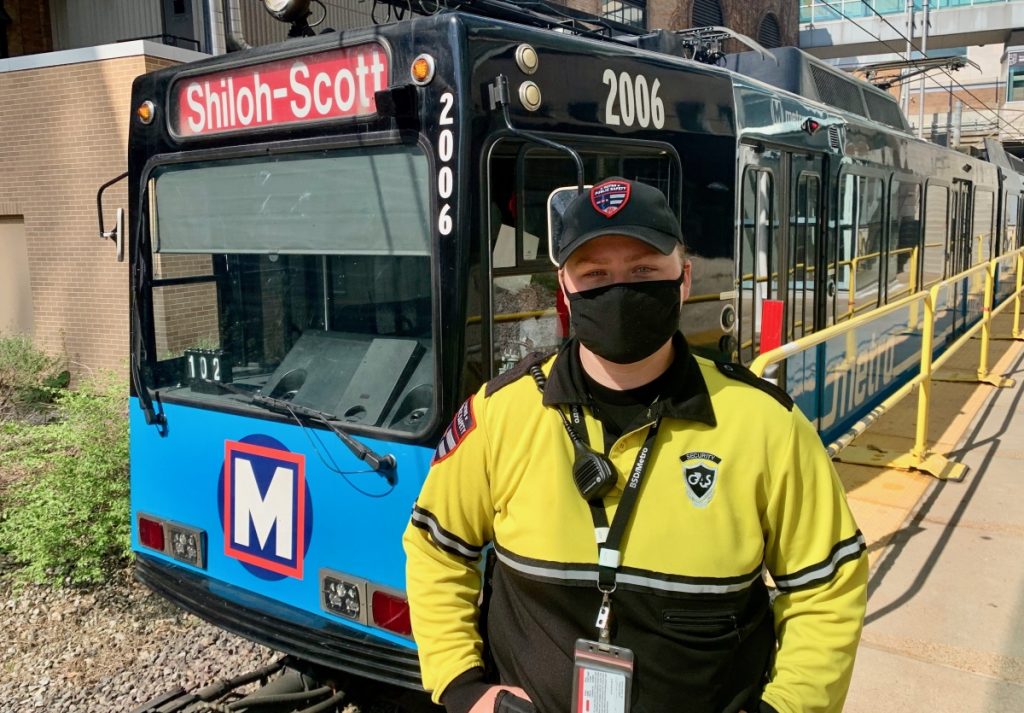 If you only had one word to describe Skye, it would be: dedicated. Skye is one of the friendly faces of our partners at G4S who you see while riding Metro Transit, welcoming guests, assisting riders and monitoring operations as she patrols the transit system. Every day, she brings an extraordinary level of customer service to her work.
"I always try to create an atmosphere that is helpful and happy," Skye said. "I especially enjoy assisting parents when I see families riding, and find it rewarding when customers thank us for helping out."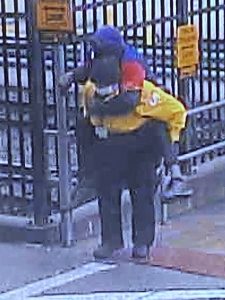 A perfect example of Skye's commitment to service took place earlier this year on a rainy winter day. A call came in over the radio letting the security team know that a passenger had boarded MetroLink at the Rock Road Station, and would possibly need assistance when he reached his destination at the Central West End Station. It turns out the passenger was traveling without his wheelchair.
"I was waiting for him at the Central West End Station. It was a warm day for the winter, but it was raining, and he was already soaked when he showed up," Skye said. "He needed to get to work, so I served as his crutch while he used the railing as we headed toward the street."
However, once they got to the street, it was obvious another approach was needed.
"It was raining and the traffic was going fast. I asked him how much he weighed, and he looked at me and said, 'I can get on your back.' So, we figured it out, and I was able to get him across the street," Skye said. "Where I'm from, when you can help – you help. I think my mom would have been mad at me if I didn't."
Skye is not only dedicated to serving our transit customers and her community, but also her country. For the last six years, she's been a member of the U.S. Army Reserve. When she's not patrolling Metro Transit, Skye is often tackling other assignments and duties with the reserves.
"I've been in the military since I was 17. It's been a really good experience."
Thank you, Skye, for your service to our country, and for going above and beyond to ensure our riders have the best possible experience on Metro Transit. Check out our Q&A below to learn a little more about Skye.
---
What do you like to do in your free time?
I like reading, drawing and spending time with my friends and family, including my three children. I'm also learning how to crochet and knit.
What is something that a lot of people don't know about you?
I'm a mechanic in the Army Reserve, and I drive and maintain LMTVs (Light Medium Tactical Vehicles), and have also issued and dispatched vehicles. I can also do a back handspring.
What is one thing you have learned on the job while on the Metro Transit system?
Approach everyone with an open mind. You never know what someone might be going through that day, they could be in a wonderful mood or maybe not. You can't always tell just by looking. Never judge a book by its cover.
---
Our team members work hard to keep our region moving every single day. From operators to customer service, maintenance to mechanics, and operations to public safety, we bring the best of the best together to bring progress, collaboration and innovation to our communities. When you're out riding with us, make sure to pause and thank our team members for what they do. We could not move the region without them. Thank you, Skye!
Return to Blog
Categories:
Metro Lifestyle
,
Safety
,
Team Metro