April 15, 2021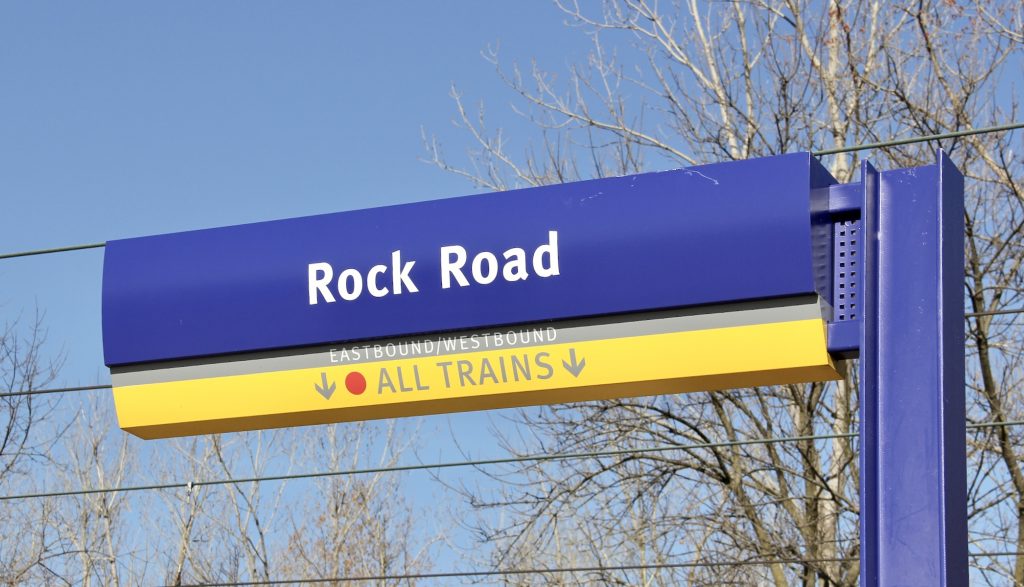 Metro Transit is teaming up with St. Louis Area Foodbank to address food insecurity in the region. Over the next year, the St. Louis Area Foodbank will bring its Food on the Move mobile pantry to the Rock Road Transit Center on the third Monday of each month, beginning on Monday, April 19.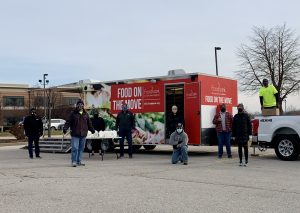 The mobile pantry will be available from 2:30 p.m. to 3:30 p.m. in the Park-Ride lot at the Rock Road Transit Center on these Mondays, allowing transit riders, area residents, and visitors to receive healthy food for themselves and their families, free of charge. The Rock Road Transit Center is located at 7001 St. Charles Rock Road.
The Food on the Move mobile pantry is equipped with three refrigerators and can provide fresh and shelf-stable food items. The pantry is accessible by both ramps and stairs. Health guidelines to help protect visitors from potential exposure to COVID-19 will be followed, including providing hand sanitizer, frequent cleanings, and monitoring social distancing.
Traveling to Rock Road Transit Center
You can reach Rock Road Transit Center on MetroBus by riding the #2 Red, #19 St. Louis Ave., #32 ML King, #35 Rock Road, #64 Lucas Hunt. The transit center is also served by Red Line MetroLink trains or by Metro Call‑A‑Ride.
Federal mandate requires everyone to wear a mask on Metro Transit. Protect other riders and our team members — wear a mask while you're riding, on a MetroLink platform, or waiting for your bus.
To plan your trip to the Rock Road Transit Center, download the Transit app to your mobile device to plan your trip, pay your fare and check on the real-time status of your bus. You can also use the Trip Planner or check out MetroLink and MetroBus schedules, or contact Metro Transit Information at 314-231-2345 (phone) or 314-207-9786 (text), Monday through Friday from 7 a.m. to 6 p.m.
Return to Blog