February 15, 2016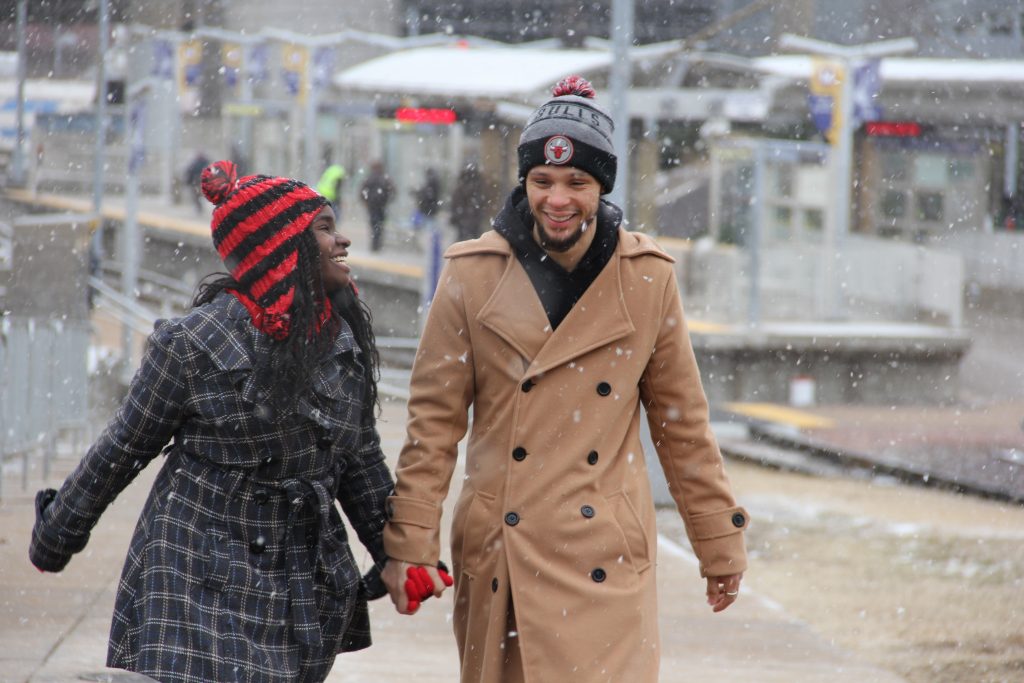 In celebration of Valentine's Day, we're sharing the stories of couples who met on MetroBus or MetroLink. This week's Passenger Profile features our third and final couple, Aquesha and Jermaine.
Aquesha can remember even the smallest details that occurred that summer day at the Civic Center Transit Center on August 18, 2013.
She had just wrapped up a job interview and was waiting for the #11 Chippewa bus route to take her to her friend's house. As she made her way to the bench, there was Jermaine reading his Bible.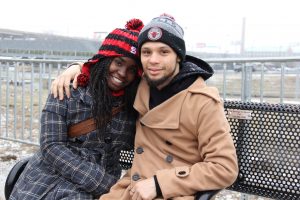 "I sat down next to him and said 'hello,'" Aquesha said. "I took out my Bible as well as my notebook, but I couldn't seem to find my pen. Everything kept falling out of my purse. I must have appeared very clumsy in front of him."
That clumsiness turned out to be a blessing in disguise. She eventually found a pen, but like everything else, it too fell out of her purse and onto the sidewalk – right next to Jermaine.
"As I reached down to pick it up," she said. "He did too and our fingers met. Our eyes met and we smiled at each other."
Both still a little shy, it would take a few more minutes before either of them started talking. But then the #11 Chippewa arrived, and it was now or never. Jermaine built up his courage and went for it, asking Aquesha for her number. We're happy to report he was successful.
The couple went on their first date, riding the #70 Grand to Jazz at the Bistro in Grand Center. That date led to several more dates until May of last year at the Civic Center MetroLink Station, Jermaine popped the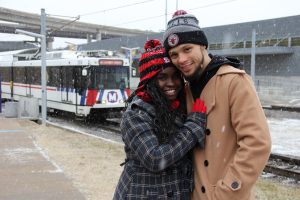 question at the Civic Center MetroLink Station, just a few steps from where their relationship began.
"Metro has been there the whole time, through the ups and the downs," Aquesha said.
On January 30, the two were married at the Real World Banquet Hall off of St. Charles Rock Road, near the Rock Road MetroLink Station.
"I love him with my whole heart," Aquesha said.
Return to Blog