March 1, 2017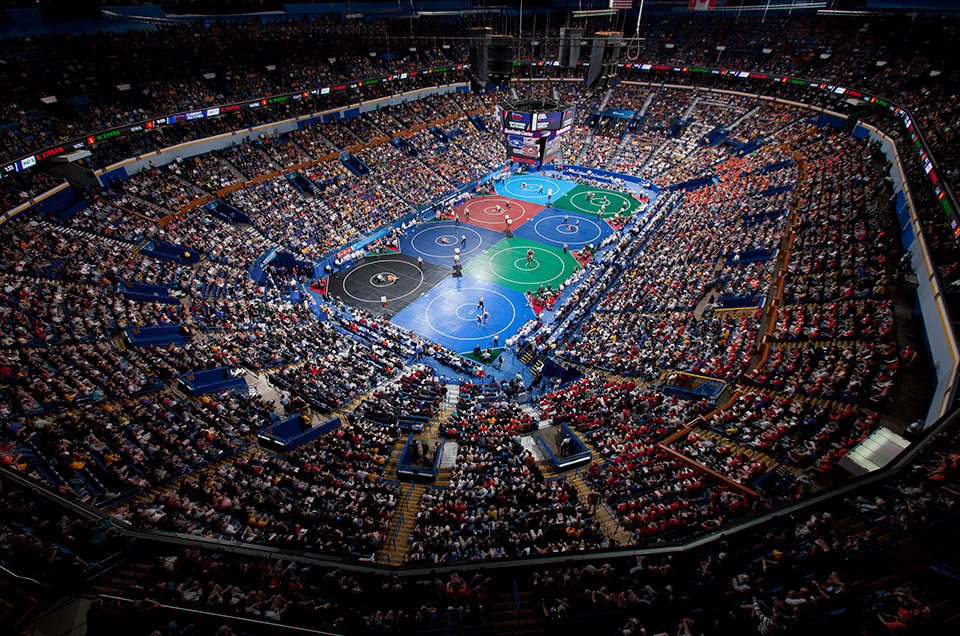 As the weather starts to warm up, so is the entertainment scene in St. Louis with concerts, shows and some friendly competition coming to town in March.
American country music singer and songwriter Billy Currington will perform at the Peabody Opera House on March 9. A few days later, dancer and choreographer Travis Wall brings his program, "Shaping Sound: After The Curtain," to the stage on March 15, which tells the story of a man fighting to find his creative voice after the death of his one true love.
Further west on the Delmar Loop, Canadian DJ and producer Excision will perform at The Pageant on March 15. Get ready to laugh on March 24, as American actor Gary Owen brings his stand-up show to the stage. Bring Me the Horizon, a British rock band, will end the month at The Pageant with a performance on March 27.
Two major sporting events are coming to the Scottrade Center this month. From March 2 to March 5, fans will watch the best teams of the Missouri Valley Conference during the annual Arch Madness Men's Basketball Tournament. As a reminder, Metro is offering the 2017 Men's Basketball Tournament MetroPass. For $23.50, the special five-day MetroPass provides unlimited rides on MetroLink, MetroBus and the #99 Downtown Trolley. Later in the month, between March 16 and March 18, the NCAA Division I Wrestling Championships will take place. We're also selling a special MetroPass for those games as well.
Avoid traffic jams and the hassles of finding (and paying for) parking by taking Metro. Leave your vehicle at any one of 21 free Metro Park-Ride lots in Missouri and Illinois and ride MetroLink to the Civic Center MetroLink Station (just steps from the Peabody Opera House and Scottrade Center) or to the Delmar Loop MetroLink Station (near The Pageant).
You can also hop on MetroBus to get downtown or to the Delmar Loop. Ride on one of more than a dozen MetroBus routes to the Union Station MetroLink Station, located just west of the Scottrade Center and the Peabody Opera House. You can reach the Delmar Loop on any of five MetroBus routes.
Ready to let Metro do the driving to your next big event? Plan your trip on Metro transit by downloading the Metro On The Go app to your mobile device, or reach out to Metro Transit Information at 314-231-2345 or 618-271-2345, Monday through Friday from 7:30 a.m. to 4:30 p.m.
Return to Blog