February 20, 2019
In celebration of Valentine's Day, we will be sharing a special story of a couple who met while riding Metro. This week's Passenger Profile features two transit lovebirds, Lucretshaun and Aldo.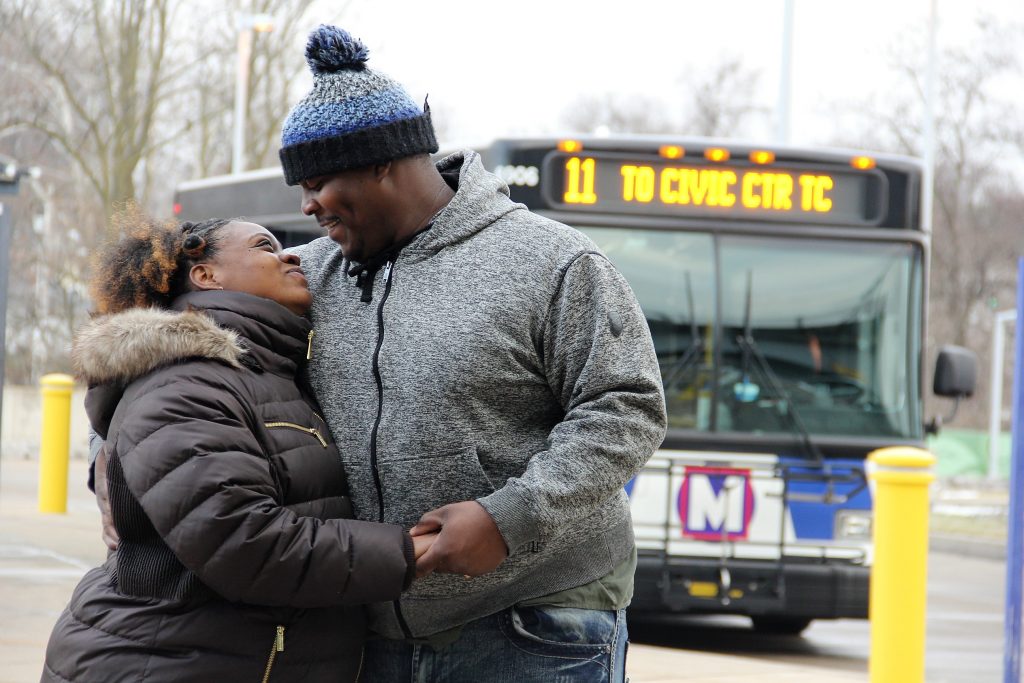 The start to a fruitful relationship literally started with fruit for Lucretshaun and Aldo.
Two years ago, Aldo decided to tag alongside his brother to the Shrewsbury-Lansdowne I-44 MetroLink Station. Aldo's brother was meeting his girlfriend at the transit center. As they were waiting, Aldo spotted a crabapple tree nearby. He knew a thing or two about crabapples.
"My aunt had several different varieties of fruit trees in her yard – peach, plum and crabapple," Aldo said.
Aldo didn't think twice about the strangeness of eating fruit from a tree, but you know who had a different opinion? Lucretshaun.
Lucretshaun just finished her work shift and was walking down the stairs from the MetroLink platform above. She noticed Aldo trying to snag a crabapple.
"I remembered thinking to myself, what in the world is this man doing?" she said. "I told him to stop."
And, it was in that encounter where the love story begins for Lucretshaun and Aldo. It turned out to be a perfect conversation starter.
"I remembered it was his sense of humor that brought me in," Lucretshaun said. "He made me laugh."
But, as is the case with transit centers, the bus (or train) eventually has to leave — and so did Lucretshaun. She needed to hop on the #11 Chippewa, so Aldo needed to put his charm into overdrive.
"I remembered following Lucretshaun onto the bus," he said. "I had to ask her for her number."
After hearing this request, Lucretshaun wasn't entirely sold. Sure, he was funny, but was Aldo the right man for her? She was undecided.
"I said no at first," she said.
"There may never be a next time," Aldo remember saying to her. "It is now or never."
They ended up exchanging numbers just as the bus left the station. And, since that day, the two would talk and spend as much time with each other as possible.
Fast forward a year, and their love story would add a chapter they'd always remember. Aldo purchased an engagement ring with Lucretshaun at the Walmart in Maplewood, which was also the location Aldo popped the question – in front of shoppers and employees. That same day, they were married outside their bishops' house.
And a few days later, on October 25, the couple welcomed their first child to the world – Hezekiah Ray Scott.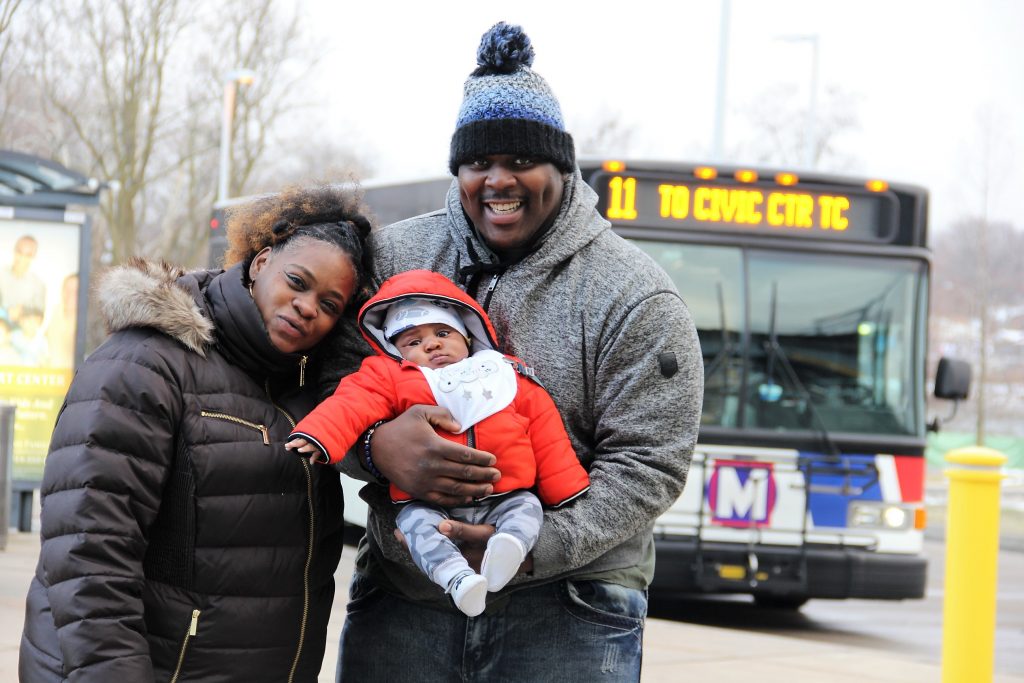 Return to Blog