October 1, 2020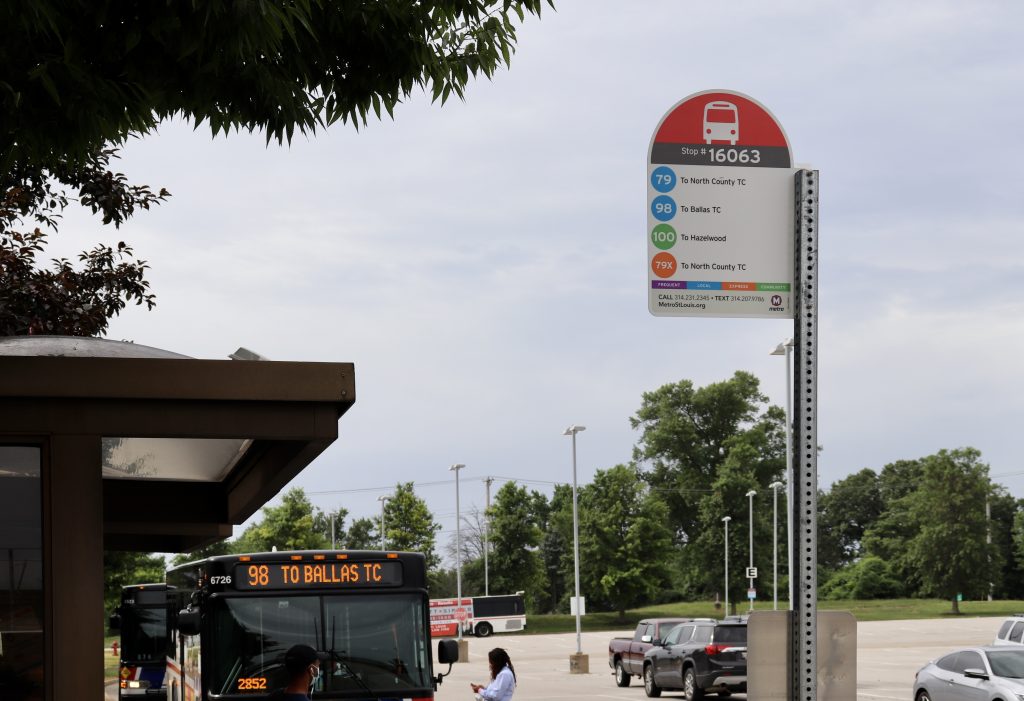 You may have noticed something a little bit different at your bus stop in the past few weeks.
This summer, we began the process of installing approximately 4,000 new bus stop signs throughout Missouri. These signs feature a new design that make it easier for MetroBus operators to see while they are on the road and for you to get all of the information you need for your MetroBus trip. The sign replacement is expected to be completed by the end of the year.
The new signs are large and colorful, with color-coded MetroBus route information that quickly tells you the end destination for each route and the type of route it is: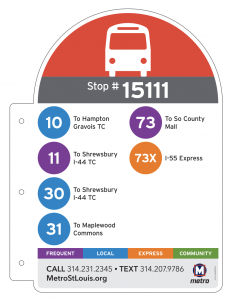 Frequent routes offering service every 15 minutes or faster*

Local

 routes offering 30-minute service

Community

 routes providing important connections in low-ridership areas

Express

 routes providing direct connections with limited stops to key destinations
*Note: Due to the COVID-19 pandemic, some routes have been temporarily suspended or have reduced frequencies. Click here for the latest MetroBus schedules.
The signs also have a clear, easy to read bus stop ID number and Metro Transit contact information to help with trip-planning or whenever you need any assistance.
---
For help planning your next trip, download the Transit app or contact Metro Transit Information at 314-231-2345 (phone) or 314-207-9786 (text), Monday to Friday from 7 a.m. to 6 p.m.
Return to Blog
Categories:
Capital Projects
,
News