August 7, 2023
Metro's Merchant of the Month- Luxurease Diviine Liyt Candles
Return to Blog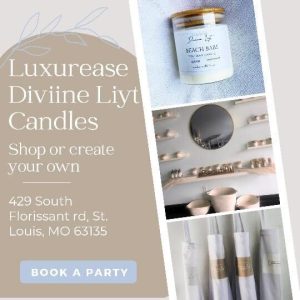 This month's Merchant of the Month is an absolute gem nestled in the heart of historic Ferguson. We are thrilled to introduce you to Luxurease Diviine Liyt Candles – the ultimate destination for serenity and self-care.
 Are you ready to add a little self-care to your commute? Luxerease Diviine Liyt Candle Company offers a rejuvenating experience that pours back into the Ferguson community. Founded by a Ferguson native, this black-owned space was created to provide the community with an indulgence of peace. As soon as you step through the doors, you are welcomed by a soft and calming ambiance that instantly eases your mind. The shop's focus on promoting serenity is evident in every detail- from the peaceful decor and music to the thoughtful mindfulness tools.
One of the unique experiences offered by Luxurease Diviine Liyt Candles is their candle-making workshop. During this workshop, you have the chance to craft your own personalized candle. What better way to unwind and practice self-care than by creating something with your hands that will bring warmth and comfort to your space?
With the convenience of the #79 Ferguson bus stop right outside their doorstep, it's easy to see why Luxurease Diviine Liyt Candles is a must-visit destination for both locals and visitors alike. And the best part? As a Metro rider, you can get a special discount on your candle purchase or candle-making experience when you show your valid transit pass.
The space also hosts a Waxing & Relaxing Candle Making Experience on Tuesdays and Thursdays as well as community events like the upcoming Adult Game Night.
Whether you're looking to create your own handmade candle or find the perfect self-care accessories, the experience at Luxurease Diviine Liyt Candle Shop is one that will leave you feeling pampered, refreshed, and empowered.
Want a special gift to go along with your self-care routine? Click here and enter this month's giveaway.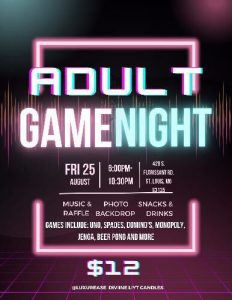 Return to Blog