July 4, 2019
Fair Saint Louis Festivities: America's Birthday Parade, Air Show, Brett Young
Return to Blog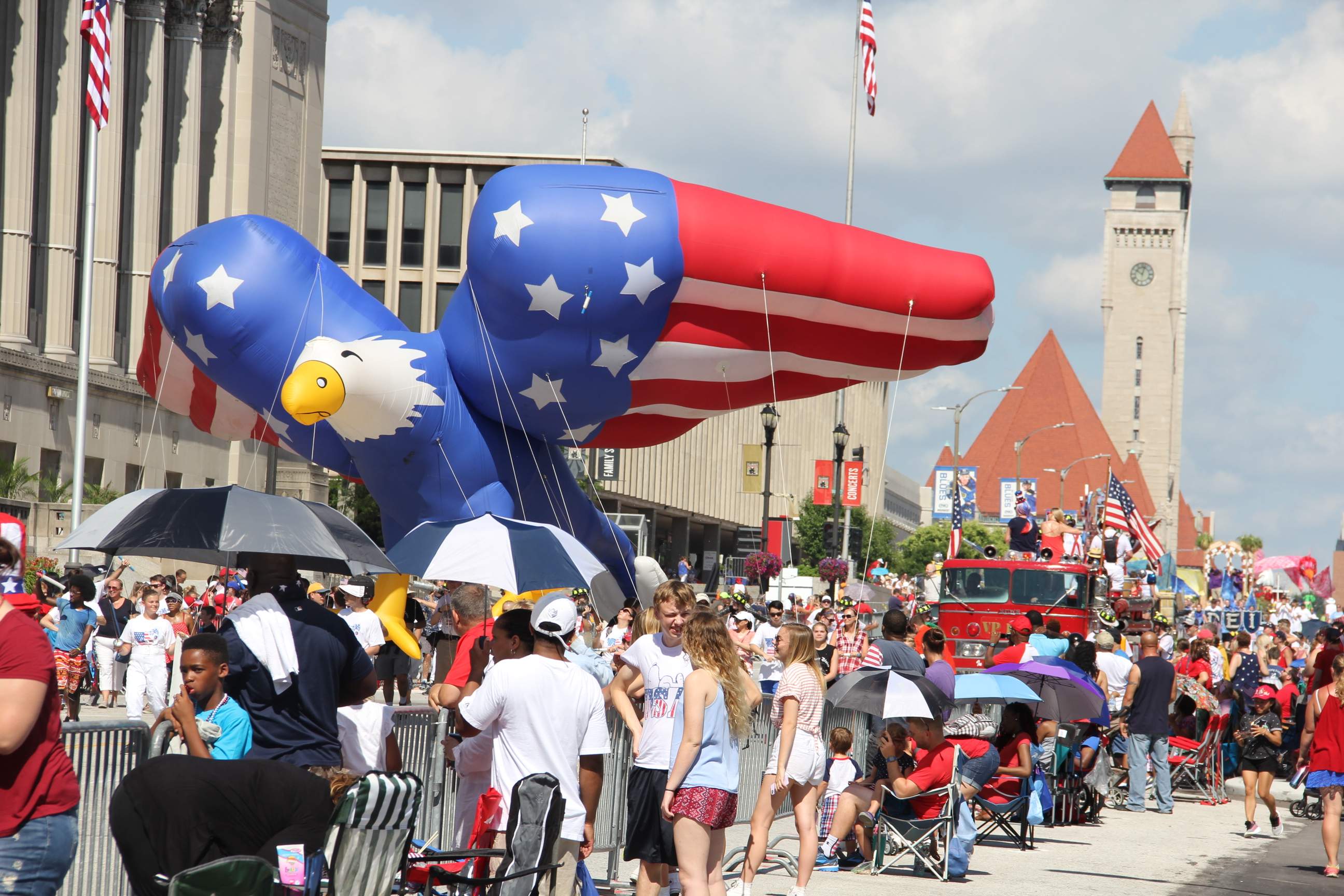 Happy Fourth of July and welcome to the first day of Fair Saint Louis!
Start off your Independence Day with a bit of exercise. The America's Birthday 5K race begins at 7:30 a.m.
The 137th America's Birthday Parade starts at 9:30 a.m. in downtown St. Louis along Market Street. This year's parade theme is "USA." Check out 14 marching bands, 21 floats and huge helium-filled character balloons.
The Fair Saint Louis grounds underneath the Gateway Arch open at noon. The Boeing Air Show, featuring aerobatic performers, begin at 12:30 p.m. If you miss it, there's another air show at 5 p.m.
Country singer Randy Houser will take the Enterprise Rent-A-Car stage at 6:30 p.m. Brett Young will close the night with a performance at 8:15 p.m.
The Edward Jones firework show will begin at 9:35 p.m.
MetroLink is operating on a weekend schedule today.
To avoid waiting in line, purchase your round-trip tickets using the Metro Mobile app.
To minimize long lines and delays:
Missouri riders are encouraged to use the 8th & Pine station
Illinois riders should use the Laclede's Landing station
Both stations are about a half-mile from fairground entrances.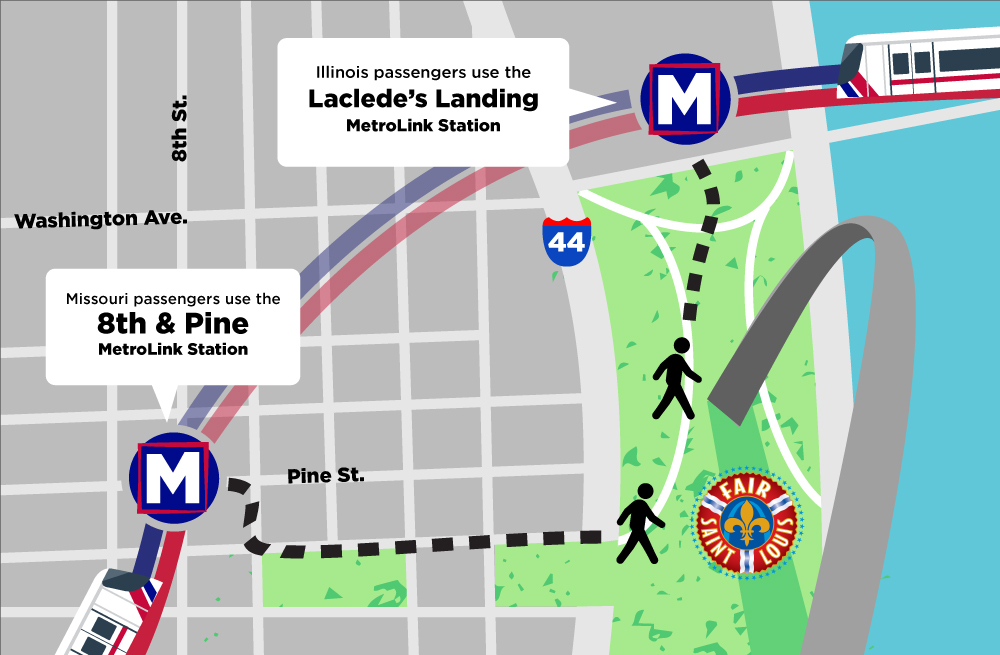 You should expect trains to be crowded, particularly during the evening after the fireworks have concluded. Metro will have extra security, personnel and volunteer employee ambassadors assigned throughout the MetroLink system.
For assistance, contact Metro Transit Information – 314-231-2345 (phone) | 314-207-9786 (text) – available Monday through Friday from 7 a.m. to 6 p.m. You can also plan your Fair Saint Louis trip by downloading the Transit app to your mobile device.
Return to Blog
Categories:
Metro Lifestyle