June 16, 2017
Were you able to guess today's location and year? You are looking at two westbound buses as they pass by the Ben Franklin Motor Hotel in August 1967.
The 'motel' is actually the Lennox (built in 1929) at 823 Washington Ave. after owners re-branded as the Ben Franklin Motor Hotel with the addition of a parking garage in 1965. As you can see the mirrored photo below, the hotel still stands with the convention center down the block.
Have a great Father's Day weekend!.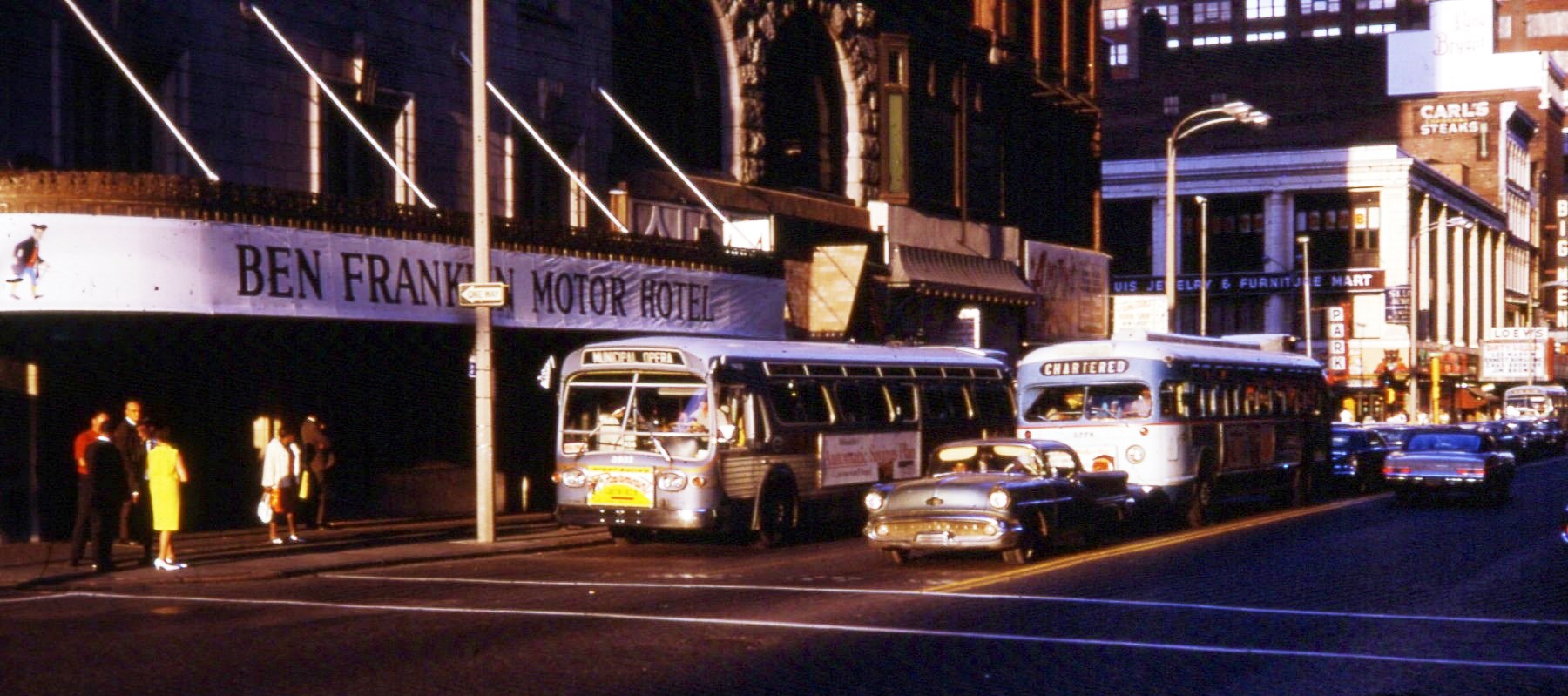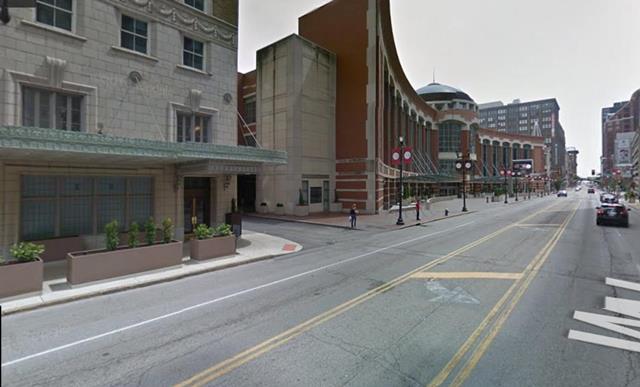 Return to Blog
Categories:
Flashback