November 10, 2017
Flashback Friday!
Today we rise above for a bird's eye view of Highway 40 and Oakland Road looking east towards the Gateway Arch. If you squint, you can make out the Arch in its early-Summer 1965, two-thirds completed state. The bus is at bottom right on Oakland.
New and old are prominent in the photo with McDonnell Planetarium (1963) on the left and the Comet roller coaster on the right. The comet (pictured below) was the final remaining ride standing from the old Forest Park Highlands park, which closed in 1963 after a fire. The Comet opened in 1941 and finally came down over a three day period in February of 1966.
The Arch was completed on October 28, 1965.
Have a groovy weekend!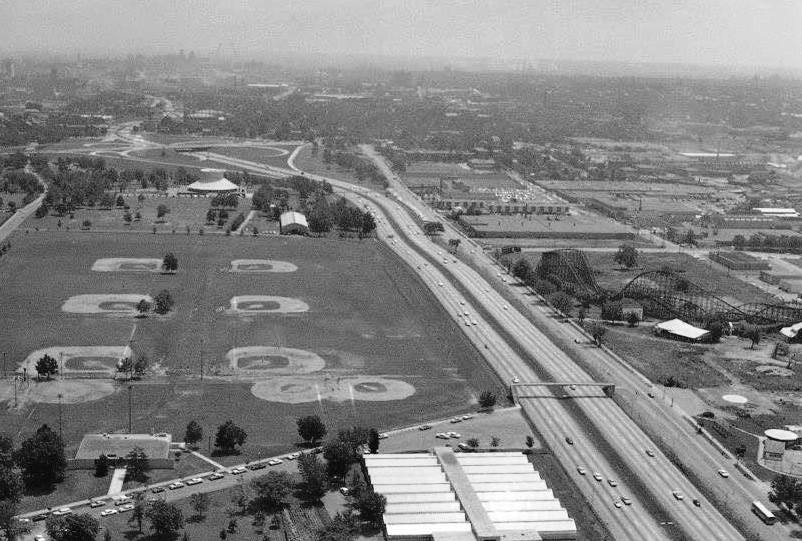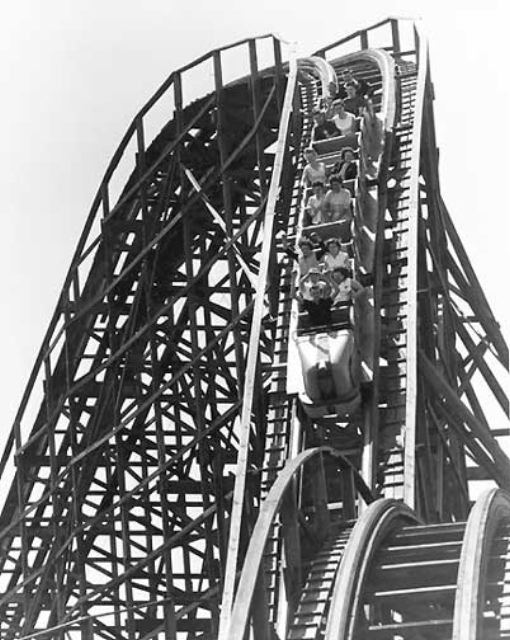 Return to Blog
Categories:
Flashback