January 26, 2018
Flashback Friday!
This week, we head back to 1933. That year, 21st Amendment ended prohibition, gas cost 10 cents a gallon and the board game Monopoly was created. In this 1933 photograph, you can see the People's Motor Bus 663 at the intersection of Lindell and Kingshighway.
The bus is dropping a man off right in front of the Chase Park Plaza. You can see a sign for the 'Chase Club.' The Chase Club brought big-name entertainers like Frank Sinatra, Sammy Davis Jr., Dean Martin, Jerry Lewis and Bob Hope to St. Louis. The Chase Club was located where the cinemas are now.
Did you know that in 1956, The Chase hosted the Miss America contest? According to the Chase's website, the swimsuit competition caused quite a commotion, as the "scantily clad" contestants paraded in view of Kingshighway Boulevard.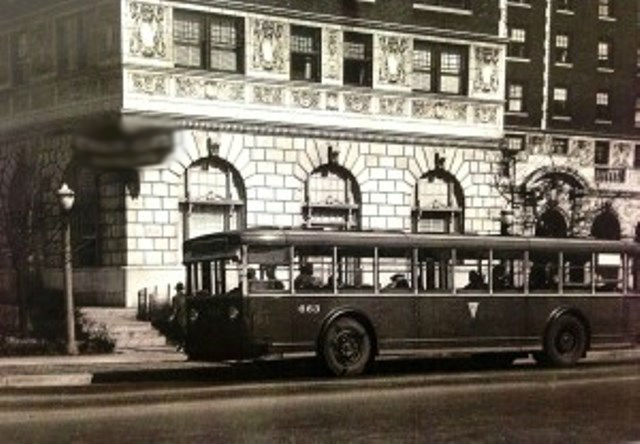 Return to Blog
Categories:
Flashback