June 14, 2019
Happy Flashback Friday St. Louis!
Were you able to come up with the right answer? Here's it is.
The photo below shows a MetroLink train with the first paint scheme (we updated the train's look around 2000) at the Civic Center MetroLink Station in 1995. A few fun facts to narrow down the time frame for you:
1995 was the first year that your Stanley Cup Champion St. Louis Blues played in their new building (after a lockout that delayed the start of the 1994-95 season.)
That year's Blues team, captained by Brett Hull, made the playoffs and lost in the first round (4-3) versus the Vancouver Canucks. The New Jersey Devils swept the Red Wings to win the Cup in 1995.
St. Louis-based Boatmen's Bancshares Inc. was acquired by NationsBank in 1996 and later ceased opeations that same year.
In 2001, Trans World Airlines filed for bankruptcy and was acquired by American Airlines and closed its St. Louis hub in 2003.
Enjoy your championship parade St. Louis — and ride Metro to the festivities.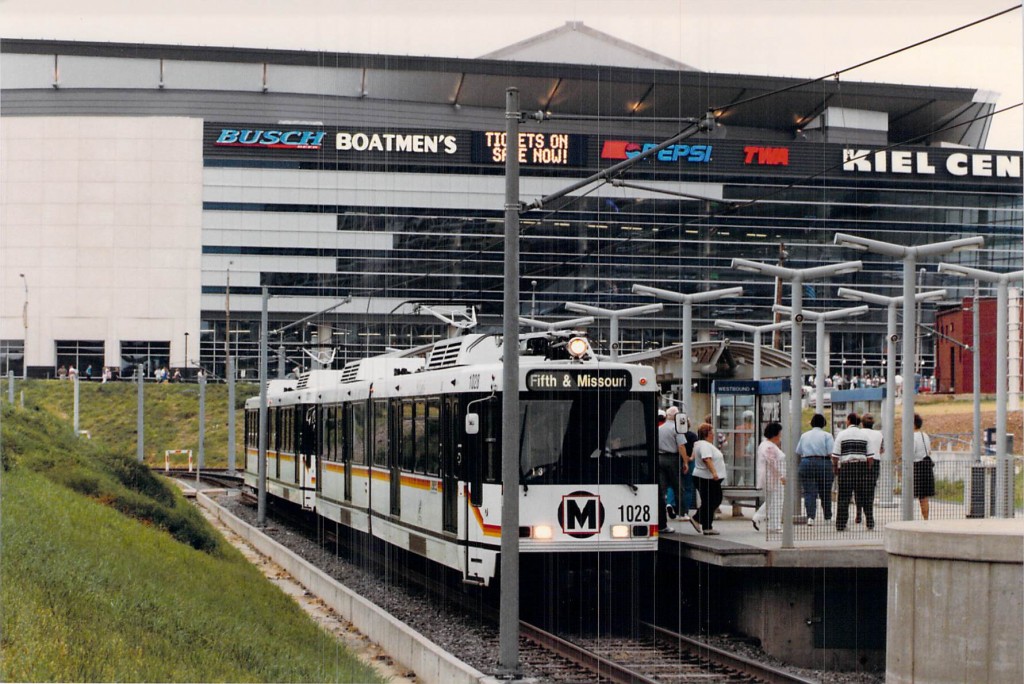 Return to Blog
Categories:
Flashback