January 23, 2018
Learn How to Make A Healthy Smoothie at The Link Market
Return to Blog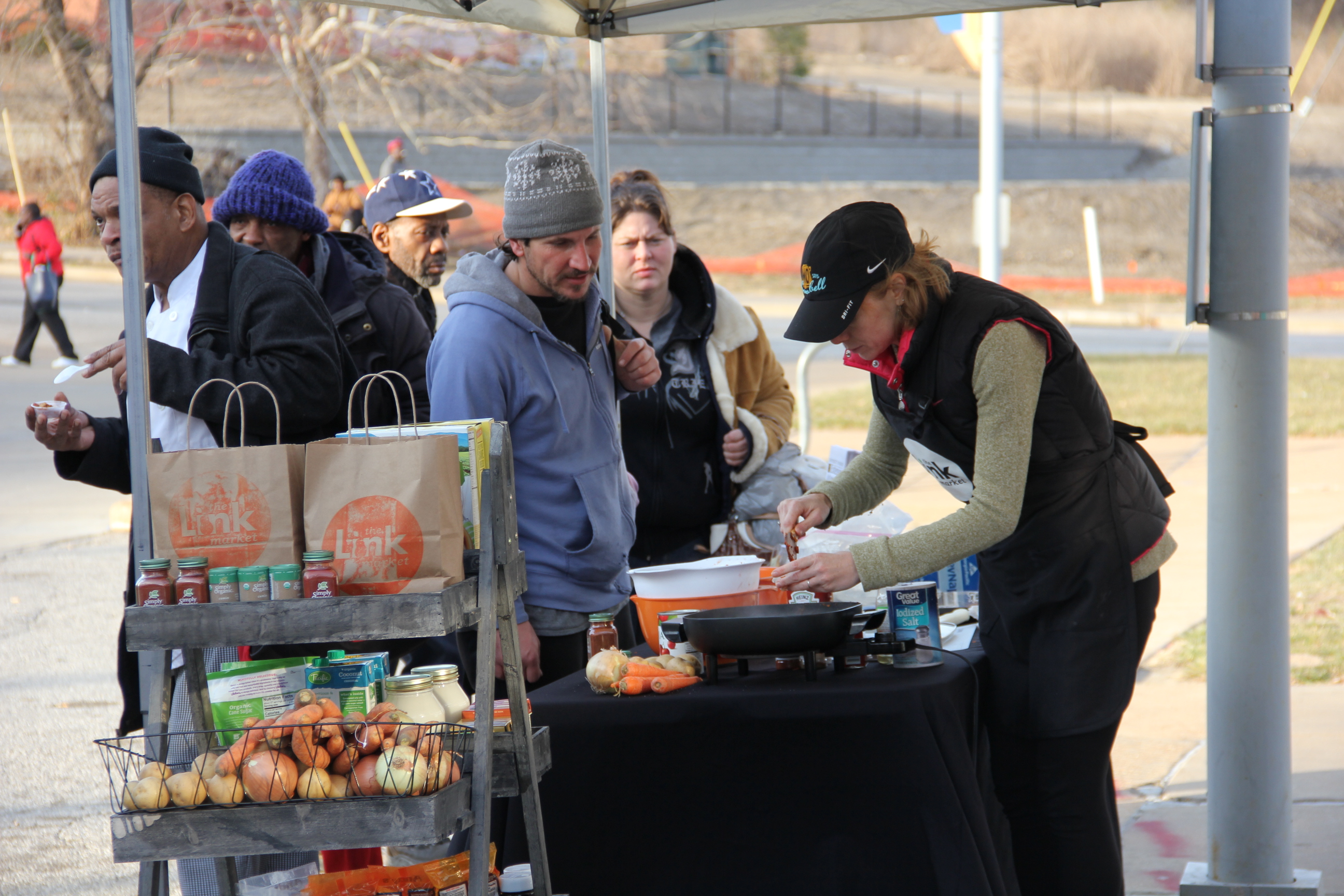 This week, we have the perfect food demonstration for people are on the go.
Nutritionists from the University of Missouri Extension will be at two Metro transit center locations to reinforce the recently launched fresh food kiosk program's focus on nutrition and healthy food options. Weather permitting, these demonstrations will occur at both Link Market locations:
Wellston Transit Center | 6402 Plymouth Ave.
Thursday, January 25 from 2 p.m. to 4:30 p.m.
North Hanley Transit Center | 4398 Hanley Rd.
Friday, January 26 from 2 p.m. to 4:30 p.m.
This month, the Link Market will show off how to make a wholesome smoothie with healthy ingredients, all of which are available for purchase at very affordable prices at the Link Market. Samples of the smoothie will be offered at the conclusion of each food demonstration.
University of Missouri Extension nutritionists will provide education sessions once a month at the Wellston and North Hanley Transit Centers, weather permitting. You'll be able to ask questions and learn more about food nutrition, healthy eating, and how to incorporate fruits and vegetables into your meals while staying on budget.
New Hours of Operation
Starting this week, The Link Market will operate Monday through Friday from 9 a.m. to 5 p.m.
The Link Market food kiosk pilot program is the result of a partnership with the Bi-State Development Research Institute, a non-profit enterprise of Bi-State Development, and the Missouri Foundation for Health, which is funding the program through a nearly $584,000 grant.
Return to Blog
Categories:
Transit Benefits