January 24, 2018
Metro Offers Special Mardi Gras Shuttles on February 10
Return to Blog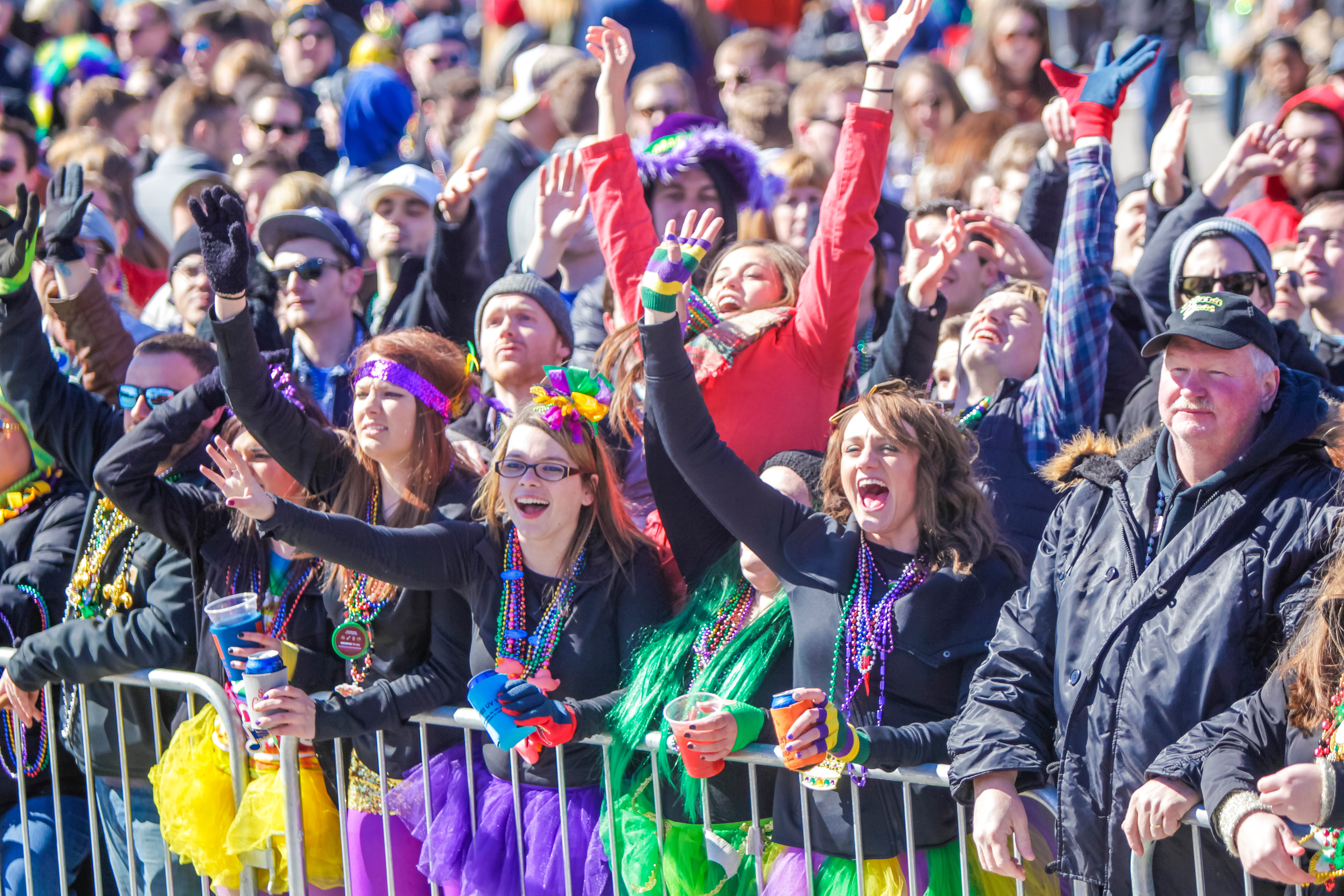 Metro is makes it easy for you to enjoy the Mardi Gras celebration in Soulard.
As in previous years, Metro is offering special shuttle service from 9 a.m. to 11 p.m. on Saturday, February 10, between the Civic Center Transit Center and the Mardi Gras venue in Soulard. Round-trip passes for the Mardi Gras Shuttles are $6. No other Metro passes or fares are valid for the shuttle.
The special shuttles will depart about every 10 minutes from the Civic Center Transit Center and will drop off and pick up passengers in Soulard on 10th Street between Carroll and Marion Streets, in the heart of the Mardi Gras celebration. The $6 round-trip shuttle passes can only be purchased on February 10 at the Civic Center Transit Center.
MetroLink trains will operate every 20 minutes on February 10, with trains arriving and departing every 10 minutes at the Civic Center Transit Center and at all MetroLink stations between the Forest Park-DeBaliviere and Fairview Heights Stations. MetroLink platforms will be monitored for crowds throughout the day, and extra MetroLink service will be added, as needed.
Please leave your backpacks and coolers at home since they're not allowed at Soulard Mardi Gras. No alcohol is permitted on MetroLink, MetroBus, the Mardi Gras Shuttles operated by Metro or on Metro property.
---
Parades, Parties and Pets: Learn more about Soulard Mardi Gras festivities
---
Let's get you there. Reach out to Metro Transit Information at 314-231-2345 or 618-271-2345, Monday through Friday from 7 a.m. to 6 p.m., download the Metro On The Go mobile app, email or text us to get started.
Return to Blog