December 6, 2018
Metro Tests WiFi Technology on Select MetroBus Vehicles
Return to Blog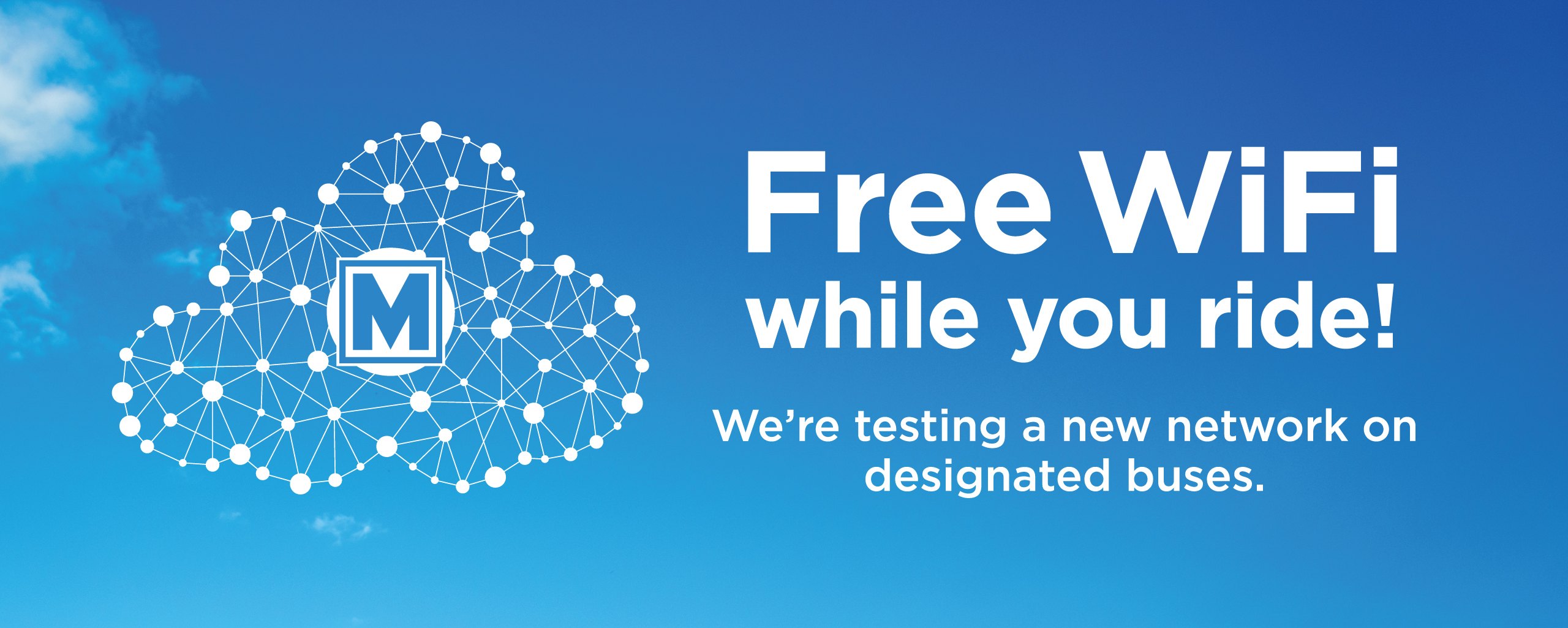 Metro Transit is testing how wireless internet performs on a select number of MetroBus vehicles.
The pilot program, which will last approximately 60 days, will allow Metro Transit to evaluate how WiFi technology performs on buses as they travel throughout the region, through different conditions and with varying passenger loads.
"Being able to access the internet while you're on the go is an incredible resource for workers, students and anyone who wants a more enjoyable ride," said Jessica Mefford-Miller, Executive Director of Metro Transit. "We are excited to launch this pilot, so we can determine the feasibility of adding WiFi to our transit system. This is part of our commitment to introduce new technology and amenities to Metro Transit so that we can continue to provide our customers with the best possible transit experience."
If you happen to board a WiFi-enabled bus, you may access the wireless internet by selecting the network option on your mobile device and choosing Metro Wi-Fi. From there, you will be prompted to enter your first and last name, email address and accept terms of use before connecting. There is no cost to use the WiFi during this pilot phase.
After the pilot concludes, we'll access the test results and feedback to determine the potential of incorporating this technology into the Metro Transit system on a long-term basis.
Riders can provide their feedback by texting Metro Customer Service at 314-207-9786, Monday through Friday from 7 a.m. to 6 p.m.
Return to Blog