December 4, 2018
MetroStore Offers Holiday Discounts on Select Merchandise This Friday
Return to Blog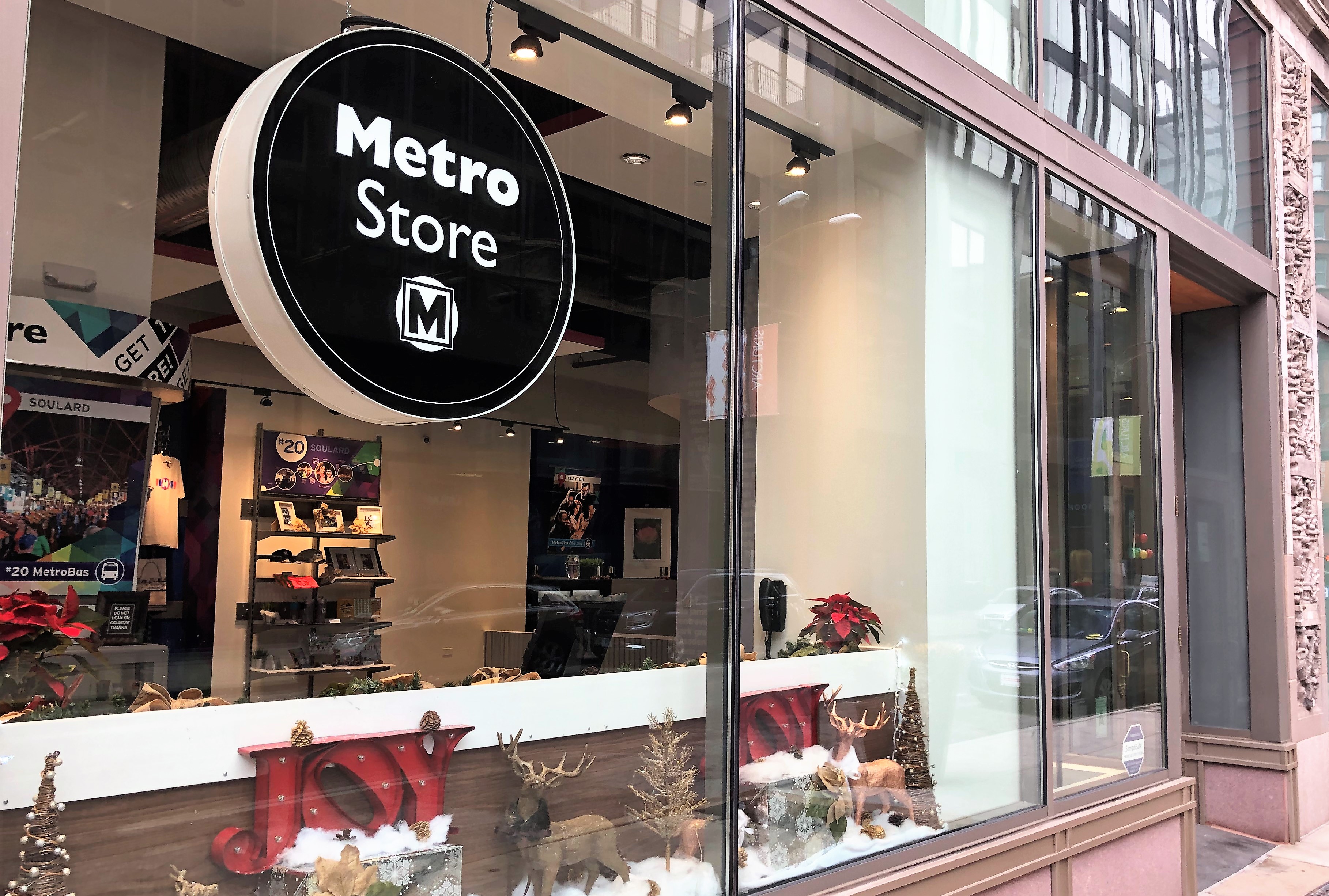 If you're a public transit fanatic like me, than you might want to head to the MetroStore this Friday, December 7.
Their annual holiday celebration will take place from 11:30 a.m. to 2:30 p.m. at the MetroStore, located at the intersection of 8th and Pine Streets (near the 8th & Pine MetroLink Station in downtown St. Louis).
During the party, select items will be marked 10 to 40 percent off. The MetroStore will also be giving away free gifts and offer a grand prize for those who enter. In addition to those bargains, the MetroStore will also debut new merchandise including a limited-edition hoodie, and long-sleeve "I Love MetroLink" and "I Love MetroBus" shirts.
While you're purchasing Metro merchandise, you can listen to holiday music, sip Kaldi's coffee and enjoy other tasty refreshments. Remember, Metro tickets and passes make great stocking stuffers, and the MetroStore offers a variety of tickets and passes for sale:
Monthly Passes
Weekly Passes
2-Hour Booklets
Adventure Passes
Downtown Trolley Tickets
MetroLink Tickets
Metro 2-Hour Tickets with Transfer
The MetroStore is open weekdays from 8:30 a.m. to 5 p.m. You can order your Metro Passes online or over the phone by calling 314-982-1495 using a credit or debit card, and your passes will be mailed to you.
Return to Blog
Categories:
Transit Benefits