March 21, 2019
New Merchandise Now Available at the MetroStore Downtown
Return to Blog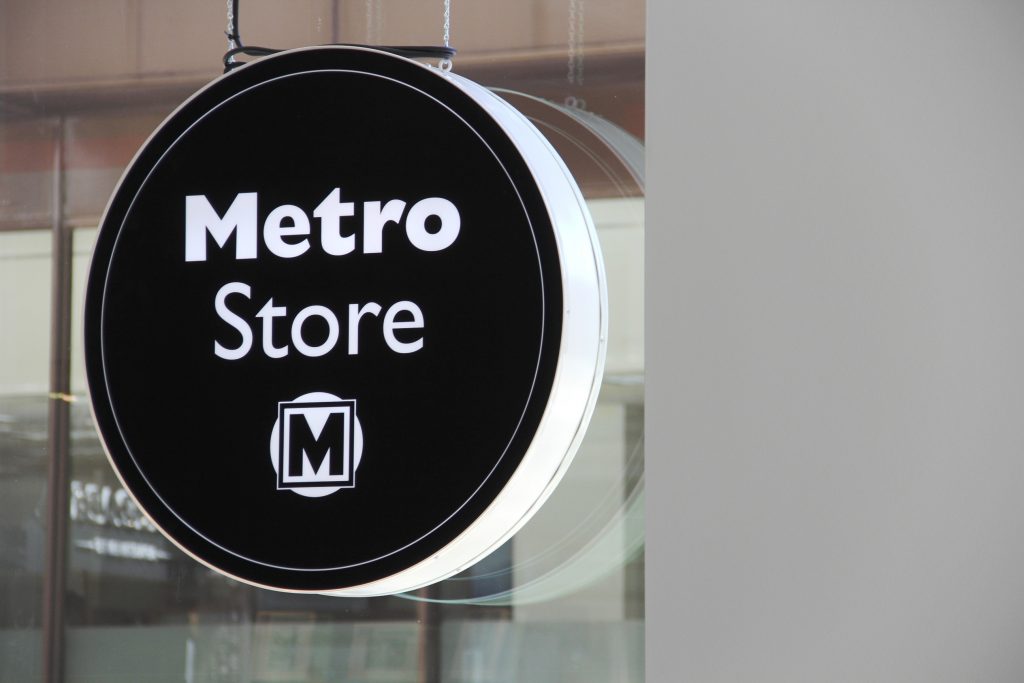 Need a little St. Louis flair to spice up your wardrobe? Look no further than the MetroStore.
We invite you to stop by the store which is located at the intersection of 8th & Pine (near the 8th & Pine MetroLink Station) or you can conveniently check out the new merchandise online.
New items include Metro-branded shirts and hoodies designed by STL-Style. Other items such as ponchos, hats and mugs can also be purchased at the store or online.
In addition to Metro gear and accessories, you can also purchase Metro Transit fares and passes and several posters of artwork from the Metro Arts In Transit collection.
Tickets and passes for sale:
Regular/Monthly Passes (available online)
Weekly Passes
2-Hour Booklets
Adventure Passes (available online)
Downtown Trolley Tickets
MetroLink Tickets
Metro 2-Hour Tickets with Transfer (available online)
The MetroStore is open weekdays from 8:30 a.m. to 5 p.m. In addition to online and in-store, you may also order over the phone by calling 314-982-1495 by using your credit or debit card, and your passes will be mailed to you.
Return to Blog
Categories:
Metro Lifestyle