November 7, 2017
New Recruits Double the Size of the Metro Public Safety K-9 Unit
Return to Blog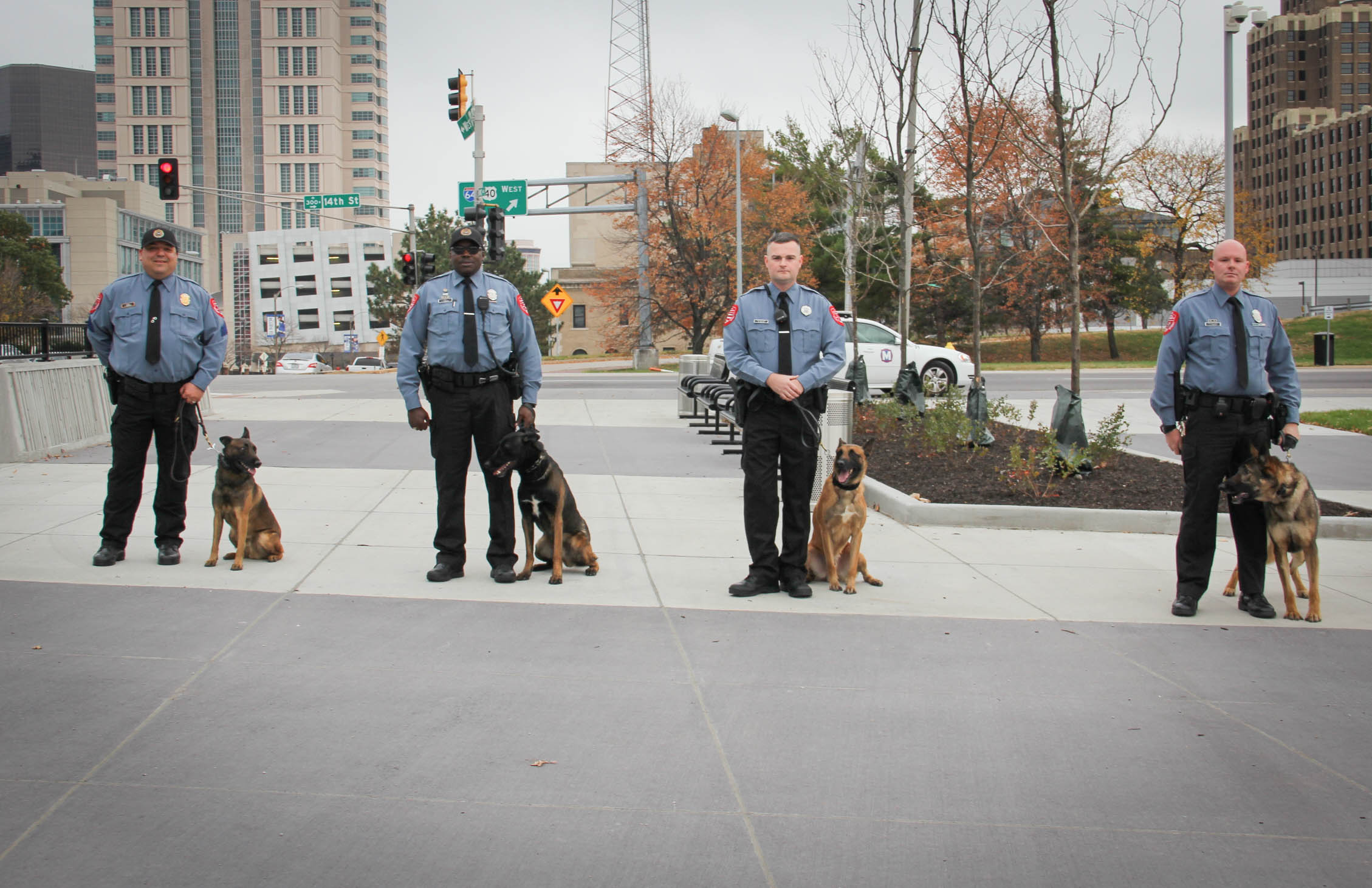 You may soon notice a couple more four-legged Metro Public Safety Officers patrolling the Metro transit system, as two new recruits have recently joined the Metro Public Safety K-9 Unit.
T-Rock and Blake — both Belgian Malinois males — were donated to Metro by the U.S. Military.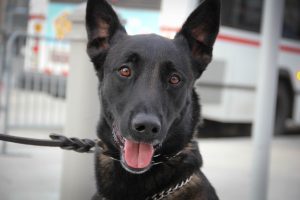 "We are grateful for the generosity of the U.S. Military for providing these dogs to our department," said Richard Zott, Chief of Public Safety for Metro. "With four specially-trained dogs, we are better equipped to protect the region's transit system and create a more positive and friendly transit experience for everyone who relies on Metro."
Both dogs are fully-trained, and are currently undergoing additional specialized training with their new handlers. T-Rock is 5 years old and is assigned to Metro Public Safety Officer William Watson. Blake is 5 years old and is assigned to Metro Public Safety Officer Pasquel Robinson.
The new additions bring the total to four specially-trained dogs in the Metro Public Safety Department. T-Rock and Blake join Blitz, a 3-year old Malinois assigned to Metro Public Safety Sergeant Gerald Abernathy; and Kilo, a 4-year-old Dutch Shepard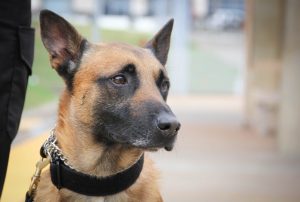 assigned to Metro Public Safety officer Jeffery Franklin. Both Blitz and Kilo joined the K-9 Unit a few years ago. In addition, two dogs from the St. Louis Metropolitan Police Department K-9 Unit assist the Metro Public Safety team as needed on the transit system.
The K-9 unit helps ensure the safety of transit riders by adding an extra layer of security to the Metro Public Safety detail. As they patrol the transit system, the dogs are a proven deterrent to criminal behavior, and have the added bonus of being able to detect illegal drugs or explosives. In addition, as Zott said, they provide Metro Public Safety Officers with a great opportunity to engage Metro passengers and the public in a friendly, casual way.
K-9 Recruits
---
Return to Blog
Categories:
Safety