September 5, 2018
Passengers like Chris depend on Metro Transit to get to work, school and other important destinations. We hope you enjoy his story, and we're interested in your transit story too. Email [email protected], and we may share your story in a future "Passenger Profile."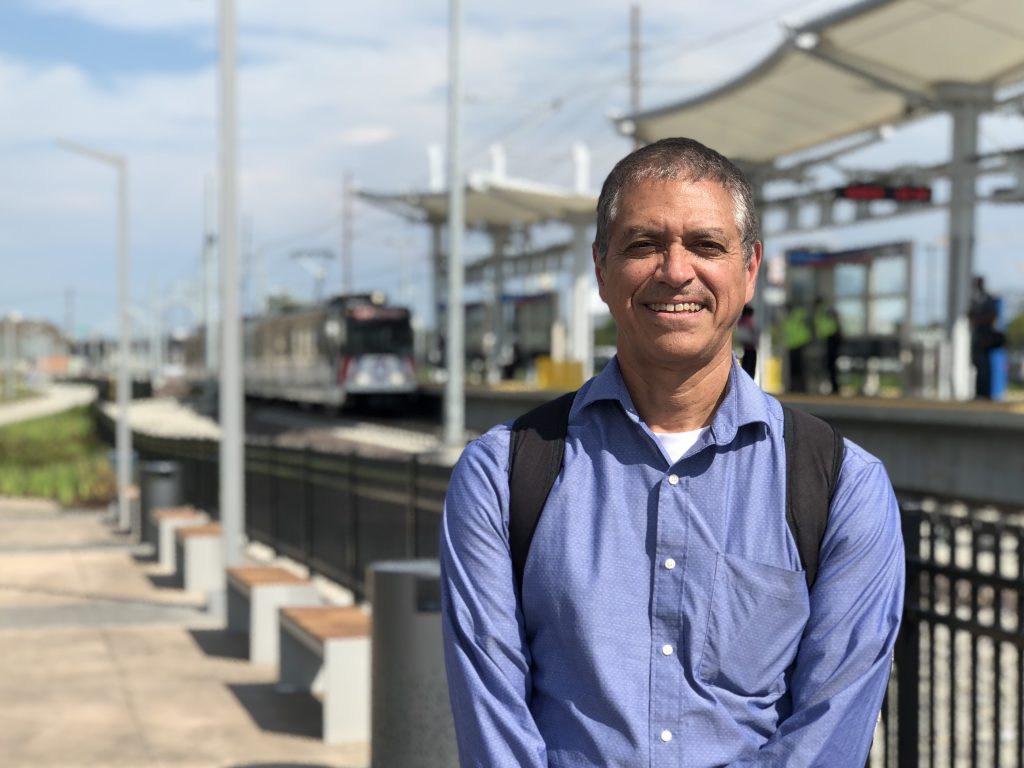 When Chris moved to St. Louis in 1999, he was eager to find a place to call home. He chose an apartment in the Central West End, and that decision led him to a discovery just down the road that would end up changing his lifestyle completely. Chris discovered Metro Transit.
From 1999 to this day, Chris uses MetroLink to get to and from his job as a librarian at the University of Missouri – St. Louis. But recently, he shifted his transit commute ever so slightly. Instead of boarding a Red Line MetroLink train at the Central West End MetroLink Station, he boards the train at the new Cortex MetroLink Station.
"I love this station," Chris said. "It has shaved off my walking time to the MetroLink station by about seven to eight minutes. It's more convenient for me. Being able to use MetroLink every day makes living in the city much more pleasant. I don't have to deal with traffic. I really don't drive my car that much."
While Chris uses MetroLink primarily to get to and from work each day, over the years he's expanded his transit use to accomplish other tasks as well. For example, he frequently visits the Dierbergs near the Brentwood I-64 MetroLink Station and the Culinaria near the 8th & Pine MetroLink Station in downtown St. Louis to handle his weekly grocery runs.
"I probably could live without a car and get by," he said.
Return to Blog