June 1, 2023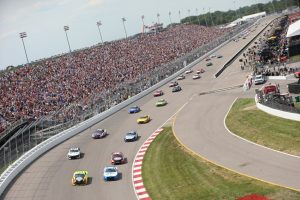 Are you excited about this weekend's NASCAR Illinois 300? The annual event at World Wide Technology Raceway draws thousands of fans from throughout the United States to cheer on their favorite NASCAR driver. Avoid the hassle of finding parking and navigating through crowded roads — getting to the Illinois 300 has never been easier with Metro Transit.
Metro Transit has partnered with St. Clair County Transit District (SCCTD) and Madison County Transit (MCT) to provide free shuttles to all of the NASCAR fun and excitement at the World Wide Technology Raceway.
Enjoy the convenience of getting dropped off right at the raceway and back to your vehicle once the event is over. Metro will operate one free shuttle from the Emerson Park Transit Center on Saturday and Sunday, and another free shuttle on Sunday only from the Marcus St. Clair Cinema in Fairview Heights. Shuttle service starts at 8 a.m. and the last shuttle leaves the raceway 30 minutes after the last concert.
Race fans can park their vehicle at the free Park-Ride lot at the Emerson Park Transit Center to catch the free shuttle, or park at any of the other 20 free Park-Ride lots at MetroLink stations in Missouri and Illinois, and ride the train to the Emerson Park Station to catch the shuttle.
Click here for more pickup locations and event details.
So, whether you're a local or visiting the area, choosing Metro Transit for your trip to the Illinois 300 you can sit back, relax, and let someone else handle the transportation.
To plan your trip to any of these great local events, use our online Trip Planner or download the Transit App to plan your trip and pay your fare, or contact Metro Transit Information Desk at 314.231.2345 (phone) or 314.207.9786 (text), available 7 a.m. to 6 p.m., Monday through Friday.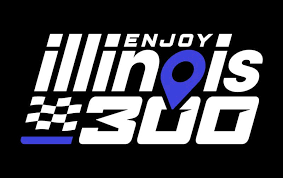 Return to Blog