June 22, 2023
Secure Platform Plan Open House on June 27 in Belleville
Return to Blog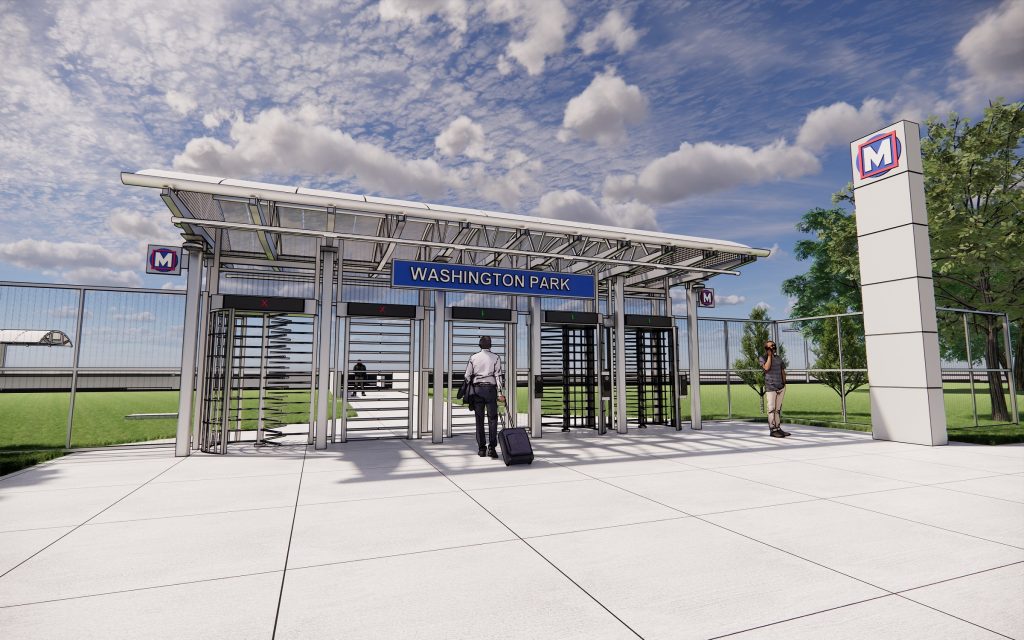 Metro Transit's Secure Platform Plan (SPP) is a key component of a multi-tiered strategy to grow MetroLink ridership and create a safer, more secure transit system. It will be the focus of an upcoming open house hosted by Metro Transit on Tuesday, June 27 from 4-7 p.m. at Spaces in downtown Belleville.
---
Let us know what you think about the Secure Platform Plan.
Click here for a short survey where you can leave your feedback and comments about the plan. The survey will remain open through Friday, July 7.
---
Stop by the open house to learn more about this $52 million, state-of-the-art project that will transform the original open-access MetroLink platforms into a more secure system with gated customer entrances at all MetroLink stations, fencing and an expansive real-time camera network. The open house will feature renderings of the plan, and Metro Transit staff will be in attendance to answer customer questions.
A virtual public meeting for SPP will be held via Zoom on Wednesday, June 28 from 6:30-8 p.m. Click here to register for the virtual meeting.
All 38 MetroLink stations will be upgraded on a phased schedule. Metro Transit will begin the first phase of implementation at four MetroLink stations in Illinois later this year: Emerson Park, Jackie Joyner-Kersee Center, Washington Park, and College.
Return to Blog
Categories:
Metro Lifestyle
,
Safety