March 31, 2017
Did you guess the year, location and bus route of today's vintage transit photo?
The scene is the south side of Busch Stadium II where a Redbird Express bus has pulled up in 1966, the year the stadium opened. Both the baseball and football Cardinals played there beginning that year, moving from the old Sportsman's Park (Busch Stadium I) on North Grand Boulevard.
The Redbird Express lives on in Metro East starting this Sunday on opening night. Illinois riders can catch the bus at the St. Clair Square Water Tower starting at 4:15 p.m. Click here for all the details.
Have a great weekend and happy opening day (finally!)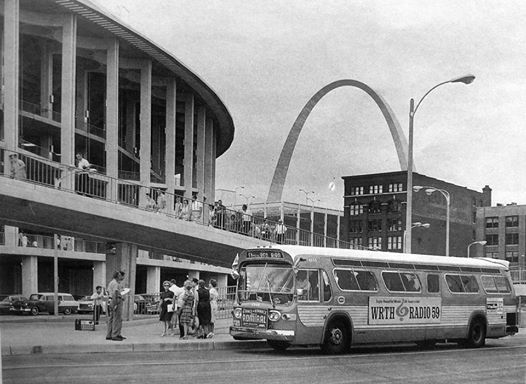 Return to Blog
Categories:
Flashback