February 27, 2019
In celebration of Valentine's Day, we will be sharing a special story of a couple who met while riding Metro. This week's Passenger Profile features two transit lovebirds, Jack and Jordan.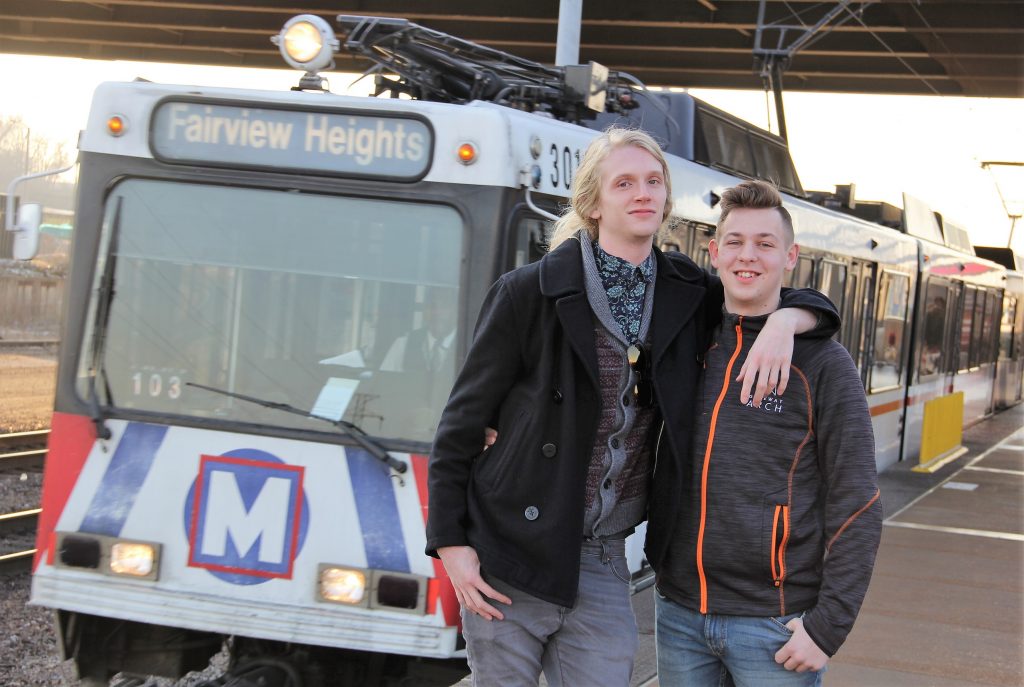 The excitement that comes with a new job can bring all sorts of emotions, but love wasn't what Jack expected when he started as a tour guide for the Gateway Arch last fall.
While Jack lives in Illinois, on this particular day he was staying with a friend in the Tower Grove neighborhood. To get to the Arch, Jack relied on MetroLink via the Grand MetroLink Station. It was on this platform that Jack would meet Jordan.
"I saw he was wearing a Gateway Arch uniform," Jack said. "So, I introduced myself and rode the train down together. We immediately hit it off."
The two would forge a friendship at work, but Jack felt the beginnings of something more. He just needed to know if Jordan felt the same way.
"One day, I just built up the courage to ask him out," Jack said. "It's helpful that I'm an extrovert, and he's an introvert."
The two would spend their first date over sushi and drinks, but that one date would not be the last. Over the coming months, they would rely on MetroLink to chauffeur them around town.
"We had the perfect way of going to new places because we had MetroLink at our disposal," Jack said.
Looking back, Jack knows fate played a role in this particular convergence. Fate — and Metro Transit.
"I honestly owe our entire relationship to Metro," he said. "If it wasn't for you guys, my relationship would have never happened."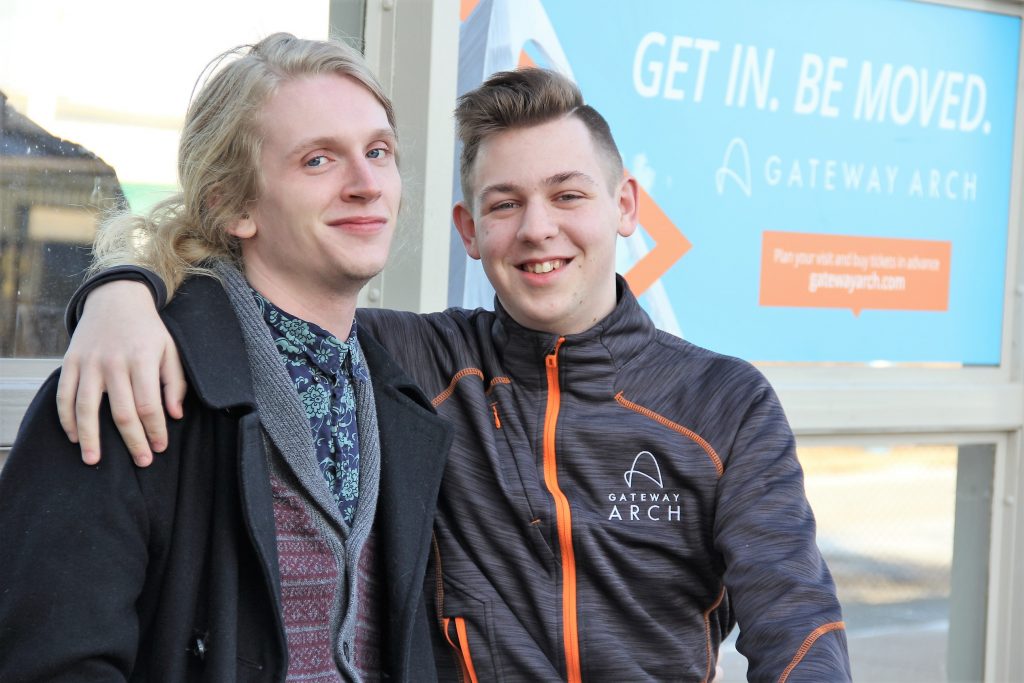 Return to Blog