What is Metro Links2Life?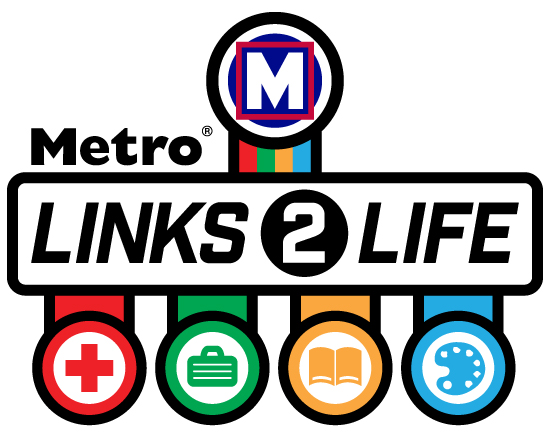 Links2Life is about YOU. Getting you to the places you need and want to go. It's about linking you to important things like work, healthcare or education. It's about linking you to the fun things around town like shopping, entertainment or the ball game. It's about how Metro St. Louis is YOUR link to a more full life.
This summer, when you hop onto Metro, you'll be connected to all the excitement that St. Louis has to offer. There is an incredible array of activities and events going on every day, and Metro wants to make sure you don't miss any of the fun. Whether you need to be linked to the ball game, a museum or Forest Park, Metro is your easy and convenient link to it all. Look at the list below to get your summer hopping.
---
Things To Do, All Summer Long
Visit one of the many attractions in Forest Park – Get there on the #3 Forest Park Trolley

Go back in time with a visit to the Missouri History Museum
Take a trip to the St. Louis Science Center
Paddleboat through the evening at the Forest Park Boathouse
Visit the St. Louis Zoo
See The Winter's Tale at Shakespeare Festival
Journey through the traveling exhibitions at the Saint Louis Art Museum
Explore the wonders of the Garden of Glass at the Missouri Botanical Gardens — Get there on the #8 Bates-Morganford

Catch a Cardinals game in person at Busch Stadium or watch at Ballpark Village — Take the #40 Broadway
Step back in time at the Old Courthouse — Hop on the #99 Downtown Trolley
Catch a show at Tivoli Theater — Get there on the #97 Delmar
Take a tour of one of the numerous breweries that St. Louis has to offer
Find your inner child at the City Museum and the Magic House
---
Take Metro in August
The Muny – Hop on the #3X Muny Trolley
August 7-13: Newsies The Musical
The Fox Theater – Get there on the #10 Gravois-Lindell
August 15: Idina Menzel
August 31: Pentatonix
Ballpark Village – Take the #40 Broadway
August 2, 16, 30: Free Summer Yoga
August 5: Family Fun Day, benefitting St. Jude
August 14: Free screening of The Jungle Book
August 19: 4th Annual Brewfest
Peabody Opera House – Hop on the #99 Downtown Trolley
August 11: Jim Jefferies The Unusual Punishment Tour
August 27: Trailer Park Boys
The Pageant – Take MetroLink to the Delmar Station
August 15: City and Colour
August 29: 2 Chainz
The St. Louis Science Center – Get there on the #59 Dogtown
August 21: Great American Total Solar Eclipse