September 20, 2018
Metro Transit Receives Funding to Support Battery Electric Fleet
Return to Blog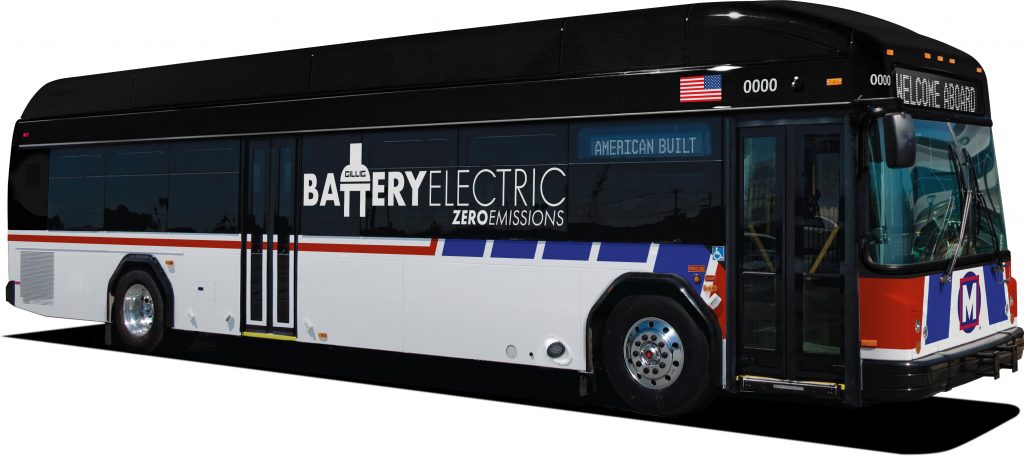 Metro Transit has been awarded $1.5 million from the Federal Transit Administration (FTA) to support the deployment of the latest in environmentally responsible, cost-effective electric bus technology to the MetroBus system by 2020.
The latest grant funding is part of a larger $84.45 million Low- or No-Emission (Low-No) Grant program, which funds the deployment of transit buses and infrastructure that use advanced propulsion technologies. Fifty-two projects in 41 states will receive a share of the funding.
The $1.5 million grant will complement a $1.45 million grant Metro Transit received from the FTA in March to support battery electric technology. Both grants will be used to establish an electric bus fleet comprised of 40-foot extended-range battery electric buses, 60-foot battery electric articulated buses as well as the necessary infrastructure to power the buses and future expansion. The electric buses will be added to Metro Transit's clean-burning diesel fleet.
"This funding from the Federal Transit Administration will help us introduce cutting-edge technology as we continue our work to build a new vision for public transit in the St. Louis region," said Jessica Mefford-Miller, Executive Director of Metro Transit. "Electric bus technology is one part of a large, comprehensive plan to provide new services and mobility options that are efficient, fast and able to meet the evolving needs of our riders."
Metro Transit has partnered with Ameren Missouri to upgrade the Brentwood MetroBus Facility to accommodate battery-electric technology. This involves installing the electric charging infrastructure needed to house and charge the fleet each day.
Electric bus technology has rapidly advanced over the last several years and offers numerous benefits. In addition to being environmentally friendly, battery electric buses have the potential to greatly reduce costs for fuel, parts and labor. Electric buses typically require less maintenance over their lifespans when compared to diesel-powered buses, while delivering the same level of performance and service.
Metro Transit is currently seeking additional funding to expand the number of electric buses, but also plans to introduce smaller buses to its bus fleet through Metro Reimagined — a full-scale, comprehensive analysis of the MetroBus system. Metro is looking at microtransit options, on-demand services, and smaller buses and vehicles – ranging 24 to 27 feet in size and accommodating 20 to 40 passengers – to more efficiently serve neighborhoods and other areas in the St. Louis region. An updated draft of the Metro Reimagined service plan will be available later this year.
Electric Current Timeline
---
Over the years, Metro Transit tested electric bus technology from various bus manufacturers to better understand in real-time the capabilities and the reliability of electric propulsion.
Return to Blog
Categories:
Electric Buses
,
Technology