July 11, 2017
MetroBus Resumes Service at Expanded Civic Center Transit Center on August 14
Return to Blog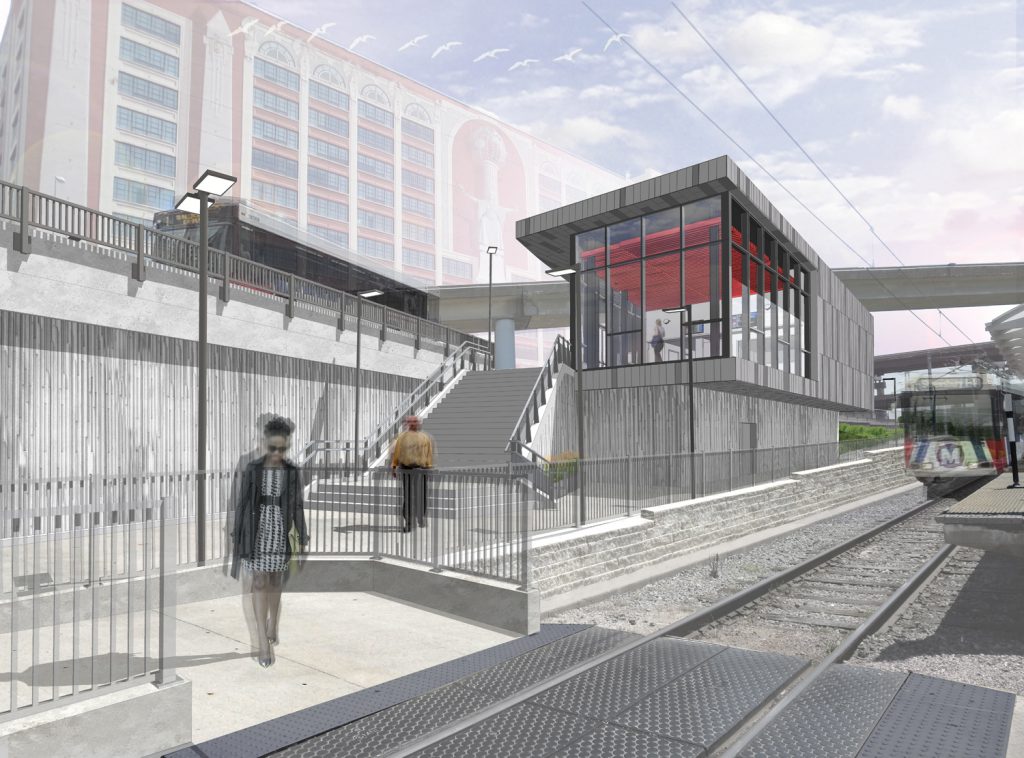 The expansion of Metro's Civic Center Transit Center at 14th and Spruce Streets in downtown St. Louis is nearing completion, and MetroBus service to the redesigned transit center is scheduled to resume on Monday, August 14.
The completely redesigned Civic Center Transit Center has been enhanced to accommodate more MetroBus vehicles and will offer new customer amenities, including a transit center building with public restrooms, an indoor waiting area, digital arrival-time boards, concessions and on-site security and operations personnel.
Starting August 14, all 23 MetroBus routes that serve downtown St. Louis will meet at the Civic Center Transit Center and will connect bus riders with MetroLink. Four existing MetroBus routes will be split into eight new routes, and these shorter routes will provide passengers with more direct service and better reliability.
---
Upcoming Service Change: Explore new MetroBus service at the Civic Center Transit Center
---
Want to learn more about the Civic Center Transit Center? Join us at City Hall to learn about the new routes and where you'll catch your bus.
WHAT: Public Meeting (open-house style)
WHEN: Wednesday, July 26 | 11:30 a.m. – 1:30 p.m.
WHERE: St. Louis City Hall Rotunda, 1200 Market St.
Construction of the redesigned Civic Center Transit Center began in April 2016. Metro successfully competed for federal funding for the Civic Center Transit Center expansion project, and that funding supports 80 percent of the total project cost of $10.5 million.
Return to Blog
Categories:
Capital Projects